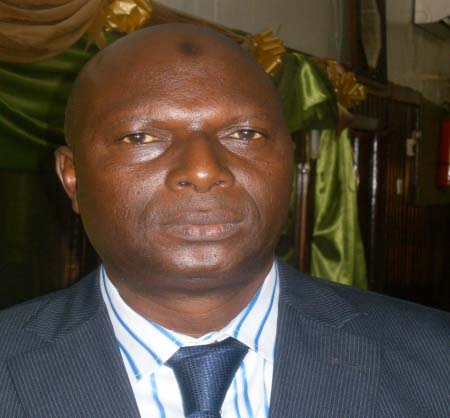 National Assembly Members yesterday adopted the report of The Gambia's delegation to the 41st Session of the African Caribbean Parliament (ACP) Parliamentary Assembly and Inter-Sessional Meetings held in Brussels, Belgium, from 15 to 18 March 2016.

Tabling the report before lawmakers, Hon. Alhagie Sillah, National Assembly Member for Banjul North and head of the delegation, said "these are meetings held in Brussels twice a year".
Essentially, he stated, it is the meetings of the Joint Parliamentary Assembly (JPA) Bureau and Committees to prepare for the subsequent plenary sessions of the JPA.
He said the impact of the work of the Joint Parliamentary Assembly goes well beyond economic considerations, and embraces the fundamental objectives of the development of mankind and the establishment of peaceful relations between the nations of the world.
"The ACP-EU Joint Assembly is a democratic, parliamentary institution which aims to promote and defend democratic processes in order to guarantee the right of each other's people to choose its own development objectives and how to attain them."
The session was for the first time, presided over by the new president, Hon. Netty Baldeh of The Gambia, who thanked the Assembly for having given him the opportunity to lead the ACP PA, and the West African Region, for nominating him.
Hon. Sillah further said the president informed the Assembly of the escalation and spread of terrorist attacks in ACP countries, which he said was a worrying trend.
He said the ACP PA president reported that on 13 March 2016, terrorist attacked a hotel in the Resort Town of Grand Bassam, Cote d'Ivoire, killing 21 people and wounded others.
The president also stated that the escalation of terrorist activities is a serious concern everywhere in the world, and should be condemned unreservedly.
He said terrorism posed a threat to social, political and economic stability, and undermined all other developmental efforts, requiring international solidarity to effectively combat it.
Kalifa Jammeh, National Assembly Member for Bakau, who seconded it, said that terrorism in the pacific countries is a worrying trend and those countries have suffered so much in the hands of terrorist groups.
"I condemn this act whereas so much innocent lives have been lost and I, therefore, concur with the mover of this motion," he said.
The National Assembly Member for Upper Saloum, Hon. Sainey Mbye, also commended the mover of the motion and head of the ACP delegation for "a job well done".
Read Other Articles In Article (Archive)