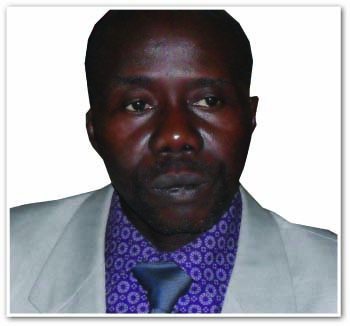 National Assembly members Tuesday adopted the African Union Agenda 2063, whose theme is: "The Africa We Want."
Presenting a report before fellow deputies, Hon. Tombong Jatta, member for Serrekunda East and the majority leader, who was also the head of the Gambian delegation to the AU meeting in Ethiopia, said: "The people of Africa and her Diaspora, united in diversity, young and old, men and women, girls and boys from all walks of life, deeply conscious of history, express their deep appreciation to all generations of Pan-Africanists."
He applauded the founders of the Organization of African Unity for having bequeathed them an Africa with exemplary successes in the fight against slavery, colonialism and Apartheid.
He said rooted in Pan-Africanism and African Renaissance, the Agenda provides a robust framework for addressing past injustices and the realisation of the 21st Century as the African Century.
Hon. Jatta further informed fellow deputies that the pan-Africanists have called for Africa to unite in order to realise its renaissance, so that the present generation could have confidence that the destiny of Africa is in their hands, and that they must act now to shape the future they want.
"Fifty years after the first thirty-three independent African states took a landmark decision to form the Organization of African Unity, we are looking ahead towards the next fifty years," he said.
Hon. Jatta noted that in this new and noble initiative, past plans and commitments have been reviewed, and they have pledged to take into account lessons from them as they implement Agenda 2063.
These include mobilisation of the people and their ownership of continental programmes at the core, the principle of self-reliance and African financing its own development, and the importance of capable, inclusive and accountable states and institutions at all levels, he stated.
This, he added, was for all to see the critical role of Regional Economic Communities as building blocks for continental unity, taking into account the special challenges faced by both island and landlocked states, as well as holding "ourselves, our governments and institutions accountable for results".
"Agenda 2063 will not happen spontaneously; it will require conscious and deliberate efforts to nurture a transformative leadership that will drive the agenda and defend African interests," he noted.
He said pan-African ideals would be fully embedded in all school curricula and pan-African cultural assets (heritage, folklore, languages, film, music, theatre, literature, festivals, religions and spirituality) would be enhanced.
The African creative arts and industries would be celebrated throughout the continent, as well as in the Diaspora and contribute significantly to self-awareness, well-being and prosperity and to world culture and heritage, he said.
"African languages will be the basis for administration and the integration of African values of family, community, hard work, merit, mutual respect and social cohesion will be firmly entrenched."
Read Other Articles In Article (Archive)