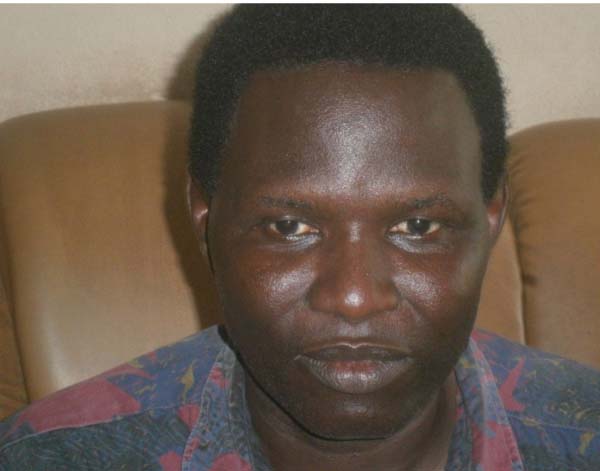 International Youth Day was celebrated on Wednesday August 12 to recognized youths ability to help create a better world.
The theme of this year's event was: "Youth Civic Engagement" to encourage young women and men to engage politically, economically, and socially in their communities.
NACOFAG - the Network of National Farmer-Based Organizations in The Gambia - recognizes young people as the next generation of food system leaders and promoters of agricultural development.
Young people are the future of food security. By 2050, youths (ages 15-24) are expected to reach 1.4 billion or 14 percent of the population.
But despite the burgeoning global population of young people, the average farmer is about 60 years old. That's why NACOFAG and members are working to engage youths in agriculture, and on making farming an attractive and viable career path.
However, young people often lack access to food education and opportunities to engage with their communities.
According to the UN International Labour Organization (ILO), young people are three times as likely to be unemployed as adults, and nearly 73 million young women and men around the world are looking for work and unable to find it.
Four times as many young people earn less than US$2 a day, leading to high levels of social and economic uncertainty.
When given the opportunity, young people can make powerful impacts in their communities and around the world.
The coordinator of NACOFAG called on partners, governments and donors to spend and build the skills and knowledge of the young people, in order to create a better food system for a food secure world.
Through peer-to-peer learning and social media, NACOFAG wishes to engage young people and provide opportunities to participate in agriculture, and to organize events that promote environmental awareness and support farmers and seed exchanges for an enhanced food basket, nationally and beyond.
Young people are not only the 'food leaders' of tomorrow; they are also making tangible, impactful changes today in their communities as they are given the opportunity.
In honour of the day, Mr Sowe urged the young people to be more focused and engage themselves in income-generating ventures, and to work towards minimizing the back way agenda, which is found to be risky and too much challenging.
We have good land and water; let's urge our governments to continue to reflect on the concerns of the future generations.
We equally count on organizations that go beyond education to foster civic engagement and empower young people to drive positive change in the global food system.
Hope to see improved realities of the young, come 2016 International Youth Day.
Read Other Articles In Article (Archive)