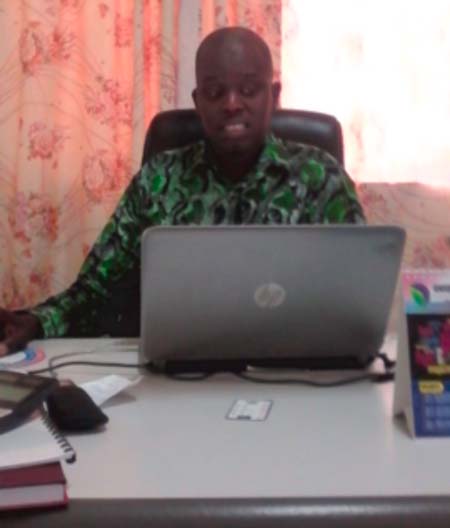 Conducting training on Client Protection Principles (CPP) for microfinance institutions in The Gambia will help improve protection of their clients from possible harm, the National Association of Co-operative Credit Unions of The Gambia (NACCUG) has said.

The CCP in microfinance is to ensure providers of financial services to low-income populations take concrete steps to protect their clients from potentially harmful products and ensure they are treated fairly.
The globally-driven principles are simply a pro-consumer code of conduct and practices for microfinance institutions like the credit unions.
On Tuesday, NACCUG began a CPP Assessors' Training at its conference hall along Bertil Harding highway in Kanifing for 28 participants drawn from rural and urban-based credit unions, the Central Bank of The Gambia, and the Department of Co-operatives.
"Our objective is to help the credit union movement in The Gambia to develop capacities on CCP and the ability to create positive effect on members," NACCUG's general manager, Baboucarr Jeng, said.
He said the training focuses mainly on the social performance management of credit unions and in particular, the CPP.
Edrissa Bojang, NACCUG's Board Chairperson, said the CCP training will "really strengthen" credit unions in The Gambia.
"We are a credit union and we claim to be unique, and if we are unique we should be able to deliver a special breed of the microfinance domain," he said.
Babacarr Sambe, a facilitator and an Abidjan-based member of the Client Protection Taskforce, said the training will cover all seven client protection principles: appropriate product design and delivery, prevention of over-indebtedness, transparency, responsible pricing, fair and respectful treatment of members, privacy of member data, and mechanisms for complaint resolution.
According to NACCUG's adapted version of the CPP, all its affiliate credit unions are expected to adhere to taking adequate care to design products and delivery channels that do not cause harm to members.
They should also take adequate care in all phases of their credit process to determine that members have the capacity to repay without becoming over-indebted; communicate clear, sufficient, and timely information in a manner and language members can understand so that they can make informed decisions.
They must ensure that pricing of products services are set in a way that is affordable to members while allowing for the CU [credit union] to be sustainable; endeavor treating their members fairly and respectfully. They will not discriminate and will ensure adequate safeguards to detect and correct corruption and abusive treatment.
They also should ensure the individual member data will be respected in accordance with local laws and regulations and will only be used for purposes specified when the information is collected, unless otherwise agreed with the member.
And they must have in place timely and responsive mechanisms for complaints and problem resolution for their members which will be used to resolve problems and improve products and services.
The July 12-13, 2016 training is financed by the Microfinance Facility Fund following a joint funding request by NACCUG and the Irish League Co-operative Credit Union with contribution from the Microfinance taskforce.
Read Other Articles In Article (Archive)