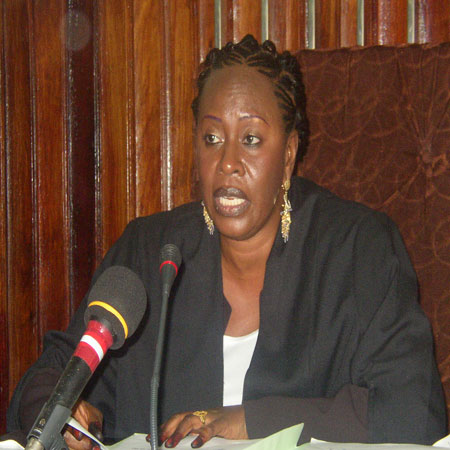 The apparent bad state of some of our roads, which was in recent past a topical issue in all corners of society, will soon be a thing of the past in the Western Region if the loan agreement ratified by the National Assembly for the construction of Brikama-Dimbaya-Darsilami road project is any guide.
The road, a 25 kilometre stretch which lies in the Western Region, starts from Brikama and takes a southward direction to the town of Dimbaya and the border with neighbouring Senegal.
The project, which consists of three components, is a loan amounting to US$7.5m between the government of The Gambia and the Arab Bank for Economic Development in Africa (BADEA).
According to Mousa Gibril Bala Gaye, Secretary of State for Finance and Economic Affairs, who tabled the motion last Tuesday before members of the National Assembly for ratification, the road will open up that side of the country to promote agricultural production by ensuring that agricultural outputs reach markets with less difficulties.
"As the population is increasing, the road will also open up the place for new residential settlements and also facilitate the free movement of goods and services through and from the surrounding villages," he said.
He added that the interest rate for the loan is one percent per annum and the repayment period is 20 years with a grace period of 10 years.
Contributing to the motion for the ratification of the loan, Hon. Abdou FSH Jarju, member for Kombo Central, said that it is evidently clear that all Gambians make best use of the road and should thus be given the desired attention.
According to Hon. Jarju, the construction of this very important road will facilitate cross border trade and contribute to the socio-economic development of the country.
Also speaking earlier, Hon. Momodou Lamin Sanneh, Minority leader and member for Kiang West, expressed concern over the slow implementation of projects especially when it comes to road construction.
"Loans are negotiated, ratified but when it comes to implementation, a lot of problems emerge. The specifications of the job is in most cases not done," he said, citing Westfield- Sukuta road project as an example.5
Read Other Articles In Article (Archive)