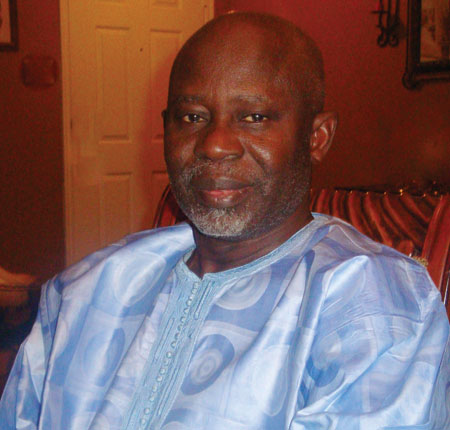 Lawyer Ousainou Darboe, counsel for Lansana Jobarteh, has told the Bundung magistrates' court presided over by principal magistrate Ibrahim Kijera that the case against his client is a 'politically-motivated trial', and urged the court to acquit and discharge the accused person.
Ousainou Darboe addressed the court after the police prosecutor cross-examined the accused person.
"Broadcasting 'Gamos' is not an offence, but covering a UDP rally is a crime," counsel said, and called this "malicious, oppressive and a shame". "This is a political trial, a politically-motivated trial," he added.
However, police prosecutor Corporal Jarju said the matter before the court is a criminal case, and not political as alleged by counsel.
The UDP was not brought to court, but the accused person, and the defence counsel should focus on the charge before the court, the prosecutor added.
However, still insisting that this was a political-motivated trial, the defence counsel further submitted that the question was whether communication via Skype is an offence or was proscribed by the law; and, whether to give information to any person abroad required a broadcasting licence.
None of the prosecution witnesses had given evidence that the accused person was broadcasting, counsel added, further stating that the first prosecution witness told the court he never heard the accused broadcasting anything, whilst the second state witness said he heard Pa Nderry Mbai speaking.
There is absolutely no evidence that the accused used a television station or radio station for broadcasting. The charge against the accused, counsel continued, was merely to stop the flow of information, and an attempt to stop reporting about the UDP.
 "It becomes quite evident from the law that no offence has been committed, and the burden of proof has not been discharged by the prosecution," Darboe told the court.
Asking if communicating via Skype and by means of an IPod is a crime, counsel added that there is no evidence that the accused did broadcast anything through the medium of a television or radio station.
Further asserting that what could be prohibited is giving information that is inimical to the security of the state, counsel also pointed out that the licensing authority is the Ministry of Information and Communication Infrastructure, but none of the witnesses in court are from that ministry.
Meanwhile, the prosecutor announced he would file a written address, before the case resumes on June 5 for adoption of briefs.
Read Other Articles In Article (Archive)