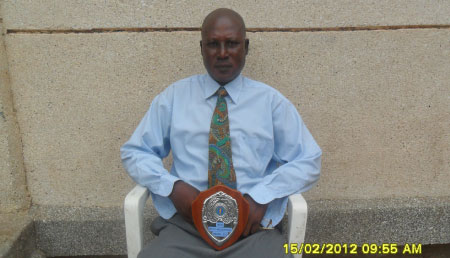 The Gambia National Olympic Committee (GNOC) has awarded the president of The Gambia Volleyball Association (GVBA), Musa Cassa Taal, in recognisation of his tireless contribution towards the development of volleyball in the country.
Taal was given the award at the GNOC's 14th Sports Banquet and Awards ceremony at the Djeliba Beach Hotel at the weekend.
Taal started his career as a volleyball player at Crab Island School in 1974. Under his coaches he was able to master the basic volleyball skills needed in playing the game.
As a dedicated player, Taal was able to develop volleyball skills and eventually became one of the outstanding volleyball players  The Gambia has ever produced. He has also represented The Gambia in many international competitions around the world.
After his retirement from active play of volleyball, Taal underwent Administrative and Technical course both locally and internationally and also served as coach producing numerous outstanding players.
Taal was instrumental in reviving the country's volleyball after a long period of dormancy, because of dedication, commitment and love for the game. He is presently the president of the Gambia Volleyball Association (GVBA).
Taal also holds very prestigious positions in the international scene and his name is synonymous with volleyball, hence the GVBA nominated him for the Association's Award.
Read Other Articles In Article (Archive)