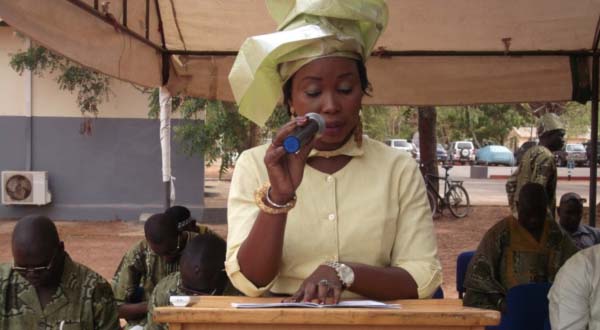 The Medical Research Council Co-operate Credit Union (MRCCCU) on Saturday held its 9th annual general meeting at the MRC premises in Fajara.
The annual gathering was held on the theme "Credit union savings - Our pathway to economic independence".
Speaking at the ceremony, MRCCCU's vice chairperson Saffiatou Darboe said that 2014 has been a challenging year but one of breakthrough for the board and staff of the union.
The savings of the credit union has increased from D28,473,588 in 2013 to D36,398,877 by December 2014.
Mrs Darboe said that not only has the union's savings increased over the year, the board of the union has also registered milestones in the implementation of all projects and business plan for the year 2014.
She said the board and executive committee supervised all the activities and directed all policy matters of the credit union judiciously by providing the necessary technical advisory services.
The MRCCCU continues to improve the lives and living conditions of members and in 2014 it has put roof over heads of 230 of its members and their families.
Mrs Darboe said the union assisted more than 60 people to acquire plots of land, more than 400 to construct their land and paid tuition for at least 25 members to further their education in various areas of interest.
Patrick Mendy, the finance and administrative manager of the National Association of Cooperative Credit Unions of The Gambia (NACCUG) – the apex body for credit unions in the country – said they will continue to work with credit unions in the country to ensure they relent not in providing quality financial products accessible to their esteemed membership.
He also said they will also encourage the provision of social support system that encourages personal goal setting and accountability through the social performance measurement.
Registrar of co-operatives, Kebba Fatty, said the principal activity of the MRCCCU continues to be the promotion of savings by members and granting loans to members in line with the Co-operative Societies Act, 1990.
Read Other Articles In Article (Archive)