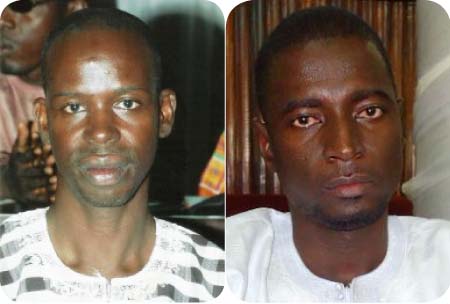 National Assembly members have voiced support for President Yahya Jammeh's Vision 2016 plan to achieve food security in the country.
The minority leader, Hon. Samba Jallow, in moving the motion on the adjournment, at the National Assembly meeting in Banjul last Thursday, said during his recent tour the President came up with the agenda that by 2016 there should be no importation of rice.
"With proper planning, this could be achieved," the member for Niamina Dankunku constituency added, "because in The Gambia, we have our River Gambia," a natural resource with abundant fresh water, and there is abundant land also.
"Any policy which says Gambian should not import rice is right," the MP continued. Further stating that it depends on what plan will be implemented to achieve this goal, Hon. Jallow declared, "that is a collective responsibility; not for only the President, but also we the people's representatives, because each of us knows what you are capable of in your constituency."
He said his own constituency of Niamina Dankunku is known as an area for rice production. "I was glad the President went there, and saw what is happening there."
In his area, he continued, there is the lowland and upland rice cultivation, and with rains rice production is easy, and there are the causeways as well.
"So actually, the policy is a very good policy, but we need to support it; with collective responsibility we can achieve it."
He added that "when the policy is achieved, it will be good for the entire country, whether you are in the opposition of in the ruling party."
Nominated MP Hon. Seedy Njie, in seconding the motion, thanked the minority leader "for commending the President, and for accepting and lauding his Vision 2016 policy; which is commendable. I cannot agree more with him, when he said it should be a collective responsibility."
He continued: "I was perplexed, when I read in a local newspaper, some few weeks ago, in which the leader of the United Democratic Party questioned Vision 2016, which is President Jammeh's brain-child.
"I think taking a cue from the minority leader, every Gambian irrespective of our political differences, our regions, philosophy and ideology; if we are genuine, we must commend the President, and we must join him and put our hands on deck and ensure that whatever makes Vision 2016 viable, achievable and realistic should be our primary preoccupation.
"The President's quest is to ensure that The Gambia becomes food self sufficient, especially in rice production, and subsequently a net rice exporter," Hon. Njie went on.
He added that the President's 2014 tour took him to more than 26 sites in the country, all viable for large-scale rice production, and that over D800 million is spent on rice importation annually, quoting the minister of Agriculture.
The MP said the President wants to stop that, and the huge sum could be used to improve national socio-economic development, including creating employment and employability.
He had expected the UDP leader, lawyer Ousainou Darboe, "to come forward and give suggestion which when tapped could help improve and fast-track the realization of Vision 2016. I was disappointed when he (Darboe) said it's not feasible."
Hon. Seedy Njie said President Jammeh "has knowledge of what we have in this country. The majority of the lowland rice fields are fresh-water areas. Central River Region, which is the country's bread basket for rice production, alone can feed this country."
He continued: "In fact, 2016 is far, and if all of us come together, and canvass for resources and support, the goal could be realized even in 2015.
"It is a matter of putting the logistics in place, of getting the resources, and that is the commitment of President Jammeh."
He said during the 2014 tour the President "went into swamps in every corner of the country," and went on to talk of the need for everybody to come onboard, and about the government pumping the resources. H said the President, during the tour, was accompanied by his technicians and experts, and spelt out his plans for next year and 2016.
Hon. Njie commended the minority leader "for believing that President Jammeh's vision is on the right track. To eradicate hunger and poverty is the business of all of us," he added.
The member for Upper Saloum, Sainey Mbye, said they witnessed the just-concluded dialogue-with-the-people tour, "which was purely agricultural." He added that "the vision is a brain-child of the President and all hands must be on deck to make sure it is realised. It is not only the President who can make it happen; it's for everybody."
He said today in the Central River Region, "as we are speaking, a lot of work has started," and wished members are there to see for themselves.
"So for those who are saying it's not possible, I wish they are there to witness what is happening; then they would really know that it's possible."
The MP went on to assert that "achieving Vision 2016, there is no doubt, is possible, but all hands must be on deck," and urged his colleagues "to go back to their constituencies and encourage people to go back to the land."
The member for Basse, Mohammed Magassy, said the President's Vision 2016 was "well received, understood and accepted, and the people are ready to show their cooperation, commitment to the realization of this noble dream, and make it a reality."
"It is not going to benefit the President, but will benefit the entire nation. So therefore we are ready with our constituency electorate to give support to this idea, so that it will be realized."
The member for Kiang East described Vision 2016 as "the most important vision," and said Gambians must move back to their culture of farming. What President Jammeh did this year was extraordinary, the MP added, and thanked him for working to make Gambians "food independent".
"He has realized the potential we have, and this is commendable," he said about the President.
Njie Baldeh covers the National Assembly for The Point newspaper.
Read Other Articles In Article (Archive)