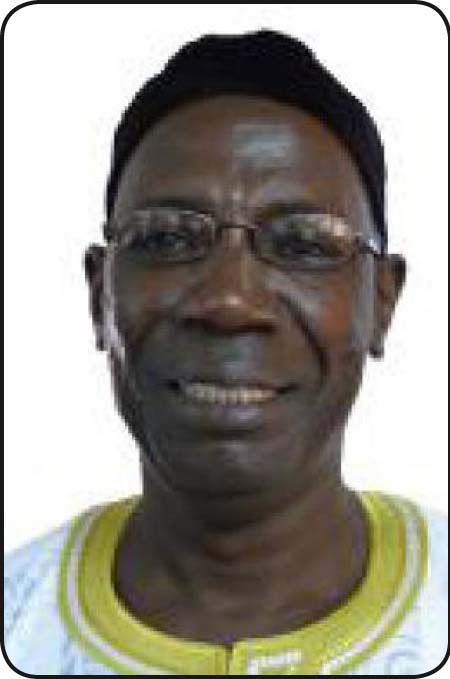 Hon. Abdoulie Saine, the member for Banjul Central constituency, has said President Yahya Jammeh should be crowned, and we have a monarchy in The Gambia.
Speaking during the debate on the adjournment motion on Thursday, when the assembly adjourned its meeting indefinitely, the ruling party MP declared:
"I've said it. We should have a monarch in our own way. Let's crown him. I've been saying it; I've tasked the youths of this country and women...I have my belief. And I think it's my right to say what I believe in. Anything that I'm saying if my conscience is clear with me, I believe it's right"
Instead of making the President to contest elections every five years, Saine told the country's lawmakers that, "we should have a monarch in our own way. Let's crown him!"
He added that "these opposition parties do not understand that it's in their interest for him (the President) to be crowned".
It would give them a chance to run the country, as the government would be headed by a prime minister, under a monarch, who would run the country, and would go for elections. With such a system, the opposition parties NRP and the UDP will have their chance to rule, he went on.
He reiterated that this was his "belief", adding: "And I have never seen the media, GRTS, talking about what I'm saying here, advocating about this thing. And I want the National Assembly members to understand and be with me; what I'm trying to say here.
"It's in the best interest of the Gambian people… Let's crown him; that's what he deserves now", he declared.
"We can have our monarch; look at Maroc; we can have our monarch in our own way. And then if that happens; you would see the best of The Gambia, believe me!
"I know the power does not rest in our hands. You would need a referendum to do that. But we could advocate that; we could sell that to our people; let them understand", he continued.
Mr. Njie Baldeh covers the National Assembly for The Point
Read Other Articles In Article (Archive)