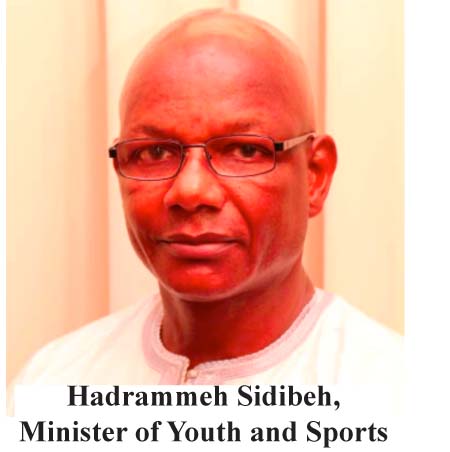 The Ministry of Youth and Sports has joined President Adama Barrow and the entire people of The Gambia in expressing its great shock and sadness at the tragic events that have befallen Gambian youth on a tragic boat accident off the coast of Mauritania on December 4, 2019.

According to reports, the boat said to be carrying 195 people departed the coast of The Gambia on November 27, 2019, in Barra, North Bank Region. It's now been confirmed that 63 of them are dead and 11 among them are women.
The ministry said it regret and mourn the death of these young people, describing their death as an irreplaceable loss to The Gambia and her people.
The Ministry added that it is committed to the empowerment and development of Gambian youth and will continue to work with development partners to provide enough opportunity for our young people.
He urged young people to take advantage of the opportunities provided to them by the government through the ministry and its satellite institutions and other youth projects.
"The ministry through its satellite institution will scale-up its advocacy on irregular migration and safe alternative of migration", it said.
The ministry expressed heartfelt condolences to the families of departed souls and prayed for Allah to give them the strength to accept this great loss; not only to the affected families but the entire nation.
The ministry went further to reaffirm the government's commitment to investigate the incident and ensure the safe return of survivors.
Read Other Articles In Article (Archive)