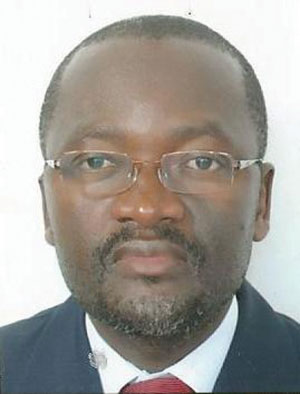 Gambia's ambassador to France, Ousman Badjie, was last week decorated on behalf of His Majesty, the King of Morocco, with the Great Ribbon of the Alawite Wissam by Mr Chakib Benmoussa, Morocco's ambassador to France, in recognition of the important role he played in fostering closer ties between Morocco and The Gambia, a media dispatch sent to this paper has revealed.
Ambassador Badjie, who is currently Gambia's ambassador to France, served as the country's ambassador to Morocco from 2007 to 2012.
In his address to the recipient of  the award, in the presence of many dignitaries among them Dr Momodou Tangara, Minister of Higher Education, Research, Science and Technology, Mr  Benmoussa recalled the career of  Ambassador Badjie, putting more emphasis on the role he played in strengthening the  friendly and cordial relations between Morocco and The Gambia, as well as  fostering good cooperation between the two countries.
Ambassador Benmoussa said he was delighted to decorate Ambassador Ousman Badjie at a time when the Kingdom of Morocco has again laid great  emphasis on Africa as manifested by the visit of His Majesty the Kingto many Sub-Saharan countries recently.
These Royal visits, he said, are a clear indication of His Majesty's priority to reinforce the partnership between Morocco and Africa, a continent in which  Morocco is deeply rooted, with the aim of making it a brighter example of South-South cooperation.
Ambassador Badjie, who did his commissioned officer's trainingin Morocco was able to cement  very good and regular relations between Morocco and The  Gambia, thus enhancing a multi-sectoral partnership between the two countries, the dispatch added.
In his speech, Ambassador Badjie said he was deeply touched and honoured by His Majesty's benevolence toward  his country and Africa as a whole. He  requested Ambassador Benmoussa to convey to His Majesty Mohammed VI King of Morocco his profound gratitude and prayers for Allah's guidance and protection.
Ambassador Badjie said withthis decoration, he isconscious ofthe enormous responsibility he hastoupholdthe virtues of ethics, dedication todutyand loyaltyin the service of th  nation.
Read Other Articles In Article (Archive)