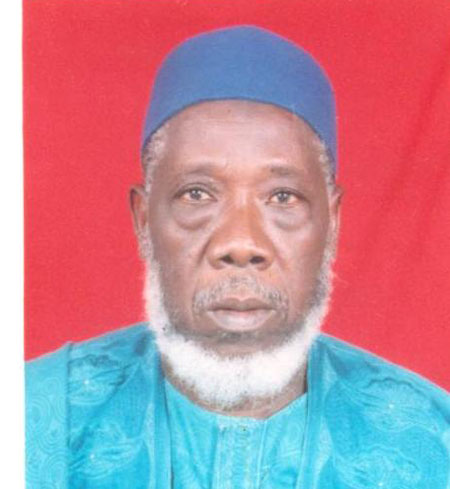 Imam Saja Fatty of Tallinding recently passed away in a hospital in Germany, where he was admitted for medical treatment. Imam Fatty was on overseas treatment since in December 2009.
Speaking in an interview with one Alhaji Madi Fatty, who spoke on behalf of the entire family, he said the body of the late imam is expected to arrive in Banjul on Thursday, and would be laid to rest on Friday at the main cemetery in Tallinding.
According to him, his brother's death has created a big vacuum in the family, adding that it will be very difficult to have someone who is as hardworking as the late Saja Fatty.
The late imam was born in Fulladou Nema in the Central River Region. He started his Koranic education in Jarra Barrowkunda in 1952.
In 1958, he went to Busura and in 1963 he pursued further education at an Islamic institute in Egypt. Imam Fatty in 1967 joined an Islamic high school in Egypt, and upon his graduation from the high school, continued his education in an Arab university, where he obtained his degree in Koranic education. The late imam during his studies at the university specialised in Sharia or Islamic law. He studied law and politics.
After finishing his university studies, the Islamic Society in Mecca, Saudi Arabia, sent Imam Saja Fatty to the Gambia to preach the Holy Koran.
Imam Fatty was later employed as a Koranic teacher at Crab Island School. A few years later, his society constructed the Tallinding Islamic Institute where he was appointed as the president of the school.
With the help of his society, more than one hundred Islamic Arabic schools were opened in the country. He also worked with the Independent Electoral Commission as a member. The late Imam Saja Fatty, died in his 80s, and is survived by two wives and eleven children.
Read Other Articles In Article (Archive)