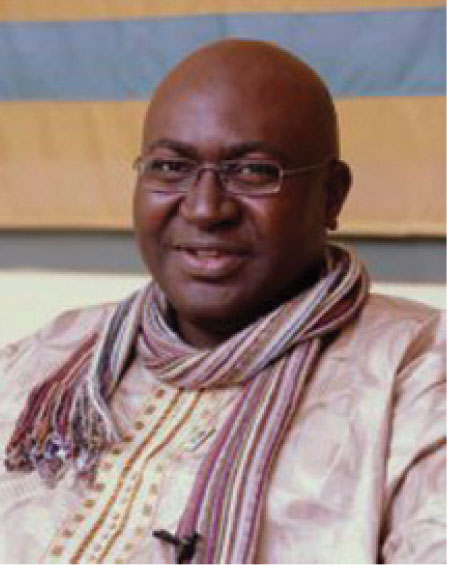 The Vice Chancellor of the University of The Gambia (UTG), Prof. Muhammadou M.O Kah, has urged the students to serve as good ambassadors of UTG, and stay away from all those women and men up to no good.
Prof. Kah made this remark during the handing over ceremony of the mantle of leadership to the newly-elected executive body of the University of The Gambia Student's Union (UTGSU), held on Saturday 16th April, 2013 at the UTG Brikama campus.
While acknowledging the significance of unionism, Professor Kah reaffirmed his office's commitment to supporting the students' union, and advised students to channel their concerns through the union. He said the students' union is not a puppet of the administration, but a true partner in development dedicated to the welfare of students. 
He further challenged the students' union to help the sub-associations and groups within the university of The Gambia to harmonize and prioritize their programmes. This, he said, "will ensure equitable distribution of their activities and quality service delivery". 
The Vice Chancellor advised the students not to allow themselves to be used as tools, noting that they are students seeking to harness their potentials and help others to optimize their abilities.
Professor Kah warned against delinquency, saying the UTG has no tolerance for violence, disrespect and indiscipline.
"We will not compromise the integrity and stability of this university", he added.
The chairperson of UTG electoral commission, Sukai B. Cham, applauded the incoming executive for their bold step in accepting what she called a great challenge.
She cited the challenges of students' leadership, and noted that with the right degree of commitment and attention, several issues could be addressed amicably.
In order to be a successful leader, one must be patient, altruistic, open-minded and more importantly accept criticism, said Ms Cham.
"The road might be rough, but just fasten your belt and work as a team to achieve your desired objectives," she added.
The UTG electoral commissioner further called on the students to set aside all political affiliations, and uphold the fundamental principle of collectivism to elevate the standard of UTG.
The outgoing president of the students' union, Sheikh Omar Bittaye, commended the students for their continuous support to the union.
Mr. Bittaye underscored the importance of unionism, and urged the new executive to work in unison and harmony. 
Read Other Articles In Article (Archive)