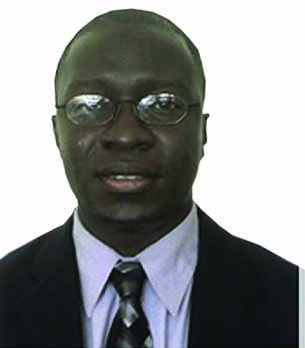 The trial on treason and sedition charges involving Dr Amadou Scattered Janneh and others continued yesterday at the Special Criminal Court in Banjul with the testimonies of more prosecution witnesses.
Testifying, Mariama Darboe, a resident of Manjai Kunda and a staff of Commit, told the court that, in May 2011, while at work with her boss, the 1st accused person gave her three T-shirts which she placed on the table.
She denied knowing the wording on the T-shirts, adding that when she placed the T-shirts on the table, a boy call Babucarr walked into the office and asked for the 1st accused.
"I told him that the 1st accused was out and the said Babucarr said he wanted the T-shirts. I then gave the T-shirts to him," the witness added.
Next to testify was Pa Abdou Ceesay, a former driver to the 1st accused at Commit, who adduced that, in May 2011, Dr. Janneh found him sitting together with the beach boys and gave them the T-shirts, bearing writings "Coalition for Change The Gambia", and "End Dictatorship Now".
He added that he took the T-shirts home and, upon arriving at home, he decided to put on the T-shirt, further stating that, when he was spotted by his father, he instructed him (the witness) to remove the T-shirt, because of the wordings on it.
"I tore the T-shirt given to me by the 1st accused because of the wordings on it, and through my understanding it was a group that wanted change in The Gambia," he further told the court.
Under cross-examination, the witness said he is not highly educated, but could read the writing on the T-shirt, which was given to him by Dr. Janneh.
The case continues today.    
Read Other Articles In Article (Archive)