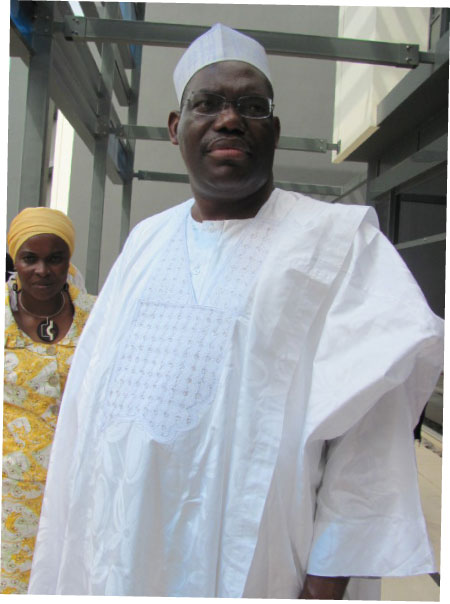 Dr. Abdullahi Shehu, director general of the Inter-Governmental Action Group Against Money Laundering in West Africa (GIABA), has said money laundering, terrorist financing inhibit economic development, threaten social and political stability, cause artificial rise in the cost of business, and impede direct foreign investment.
The GIABA boss made these remarks during his welcoming address at the the opening session of a Regional Sensitization Workshop on Anti-Money Laundering/Counter-Financing of Terrorism (AML/CFT) for Civil Society Organizations (CSOs) held recently in Dakar, Senegal.
"Recognition of the negative effects of money laundering and terrorist financing has prompted the international community to take measures to combat them," the GIABA boss noted.
The workshop was held to sentize members of the civil society on their roles in combating the twin scourges of money laundering and terrorist financing, thereby facilitating the dissemination of anti-money laundering measures to the grassroots. The workshop was also designed to assist participants to advocate policy change on AML/CFT issues and to build  vista of networks among civil society oganizations.
Since 2005, he went on, GIABA has become fully operational, noting that considerable progress has been made through regional activities, technical assistance, including the establishment and/or strengthening of AML/CFT institutions in member countries, and capacity building programs both human and institutional for different stakeholders involved in the efforts and actions against money laundering and the financing of terrorism.
The fight against money laundering and terrorist financing is therefore a collective responsibility for all stakeholders, he said, adding that GIABA recognises the valuable contributions civil society can make to public policy – making processes and attaches great importance to the institution's own dialogue and partnership with civil society organizations fundamentally.
As stakeholders in good governance and institutions mediating between the state and the public, the organizations that comprise "civil society" – citizen groups, non-governmental organizations, trade unions, business associations, think-tanks, academia, religious organizations and the media, he added, have an important role to play in the global fight against economic and financial crimes, in particular, money laundering and terrorist financing.
The GIABA DG said it is in recognition of the critical role of the CSO in the AML/CFT, that GIABA did organize the workshop to enhance their engagement and collaboration with policymakers and institutions working on critical issues affecting the region.
"Our advocacy policy is designed to support organizations and their activities in mobilising their constituencies in engagement processes to become actively involved in networking and forming of alliances to increase their bargaining power towards influencing and demanding accountability in the management of public resources," he reaffirmed.
Read Other Articles In Article (Archive)