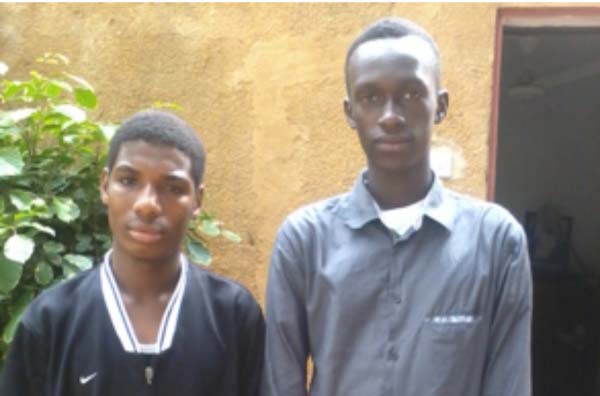 Momodou M. Bah, a student of Charles Fowlis Senior Secondary School, has become the school's first student to record 9 credits out of 9 subjects in the West African Senior School Certificate Examination (WASSCE).

Bah, a candidate of May/June 2016, made history by registering 5Bs, and 4Cs under Principal Nd'ela Carr's first year in charge of the school.
Another student, Lagamy Gumaneh, secured 8 credits out of 9 subjects with 1A, 5Bs, 2Cs, 1 E and one pass.
Speaking in an interview with The Point, Momodou Bah expressed delight at his achievement, saying he had months of sleepless nights studying hard.
He said being the school's first student to register such success means a lot to him and he would, therefore, advise other students to study hard as it is the only secret behind passing exams well.
He pointed out that principal Carr's tireless efforts at encouraging and supporting them to ensure they succeed, adding that she had made a lot of positive changes since she became principal of the school.
"At times, Mrs Carr will even come into the class to teach us," he explained.
Lagamy Gumaneh, who got 8 credits, said he was grateful to the Almighty Allah for giving him 8 credits, even though he intended to score better.
He observed that female students are doing well, but he and his fellow boys took top positions.
He, therefore, advised them to focus on their education, and leave other issues that would distract them from studying enough.
Gumaneh also pointed out that Mrs Carr contributed to their success, because she always encourages students to put education at the apex of their scale of preferences, and as such they are grateful to her.
He urged students to focus on both religion (God) and education, saying personally, he believes without God it would be difficult for one to succeed.
Principal Nd'ela Carr, for her part, said she believes if students are to do well, they should be encouraged.
She said she knows that students need encouragement, adding that as such from the first time she came to the school (September 2015) she started boosting their morale, by telling them that everything about learning depends on their determination, because the teachers were willing to work.
Mrs Carr stated that her staff and the school board would always remind and encourage the students, of the importance of taking their education seriously.
She said the two students who took top positions have made the school their choice, despite other offers from other schools.
These students spent tireless nights reading, comparing notes and even going out to get teachers, she said.
Teachers also spend extra time helping students who are willing to learn, she said.
She described the attitude of the two students as "exemplary".
Mrs Carr, who has been in the education system for the greater part of her life, noted that experience does go a long way, but one has got to meet different kinds of people in different places.
Carr worked for 13 years in Mingdaw Senior Secondary School in Farato, and said she does her part in motivating, encouraging and helping those determined to work, and the Almighty God has also been on her side and has rewarded them for their hard work and labour.
They expected the two students to be a focus and be a source of inspiration for the coming Grade 12 students, so they would understand that if they work along the same path they would get the same results or even better, she said.
Succeeding depends on the individual, on how he/she sees things and what he wants out of life, she added.
She also highlighted the role of parents, saying, "It is their duty to show keener interest in their children's educational welfare."
She further shared her views on this year's general results, saying she thinks the reason for some of the poor results across the country is because some students "are not very much interested, misreading of questions, over-confidence and laziness".
Which is why she has decided to work more on her students, to help them go the extra mile in their studies and educational pursuits, she added.
Read Other Articles In Article (Archive)