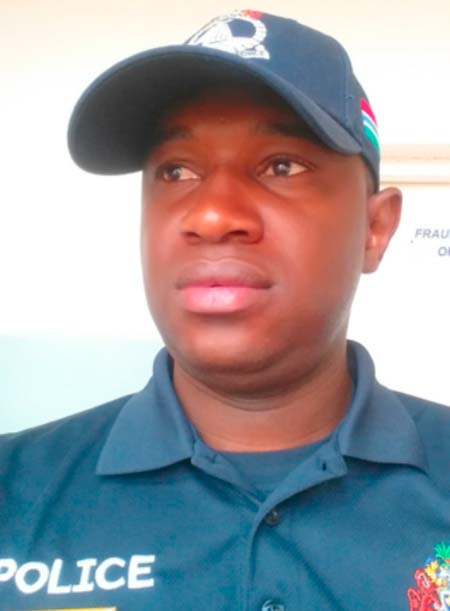 On Friday, a day after the National Assembly election, a group of APRC supporters from Sibanor and satellite villages clashed with the supporters of the United Democratic Party in Sibanor village, Foni Bintang.

The APRC supporters converged at the compound of Momodou Camara, the APRC candidate in Sibanor to celebrate their victory in the just concluded April 6th Polls.
During the celebration, it is reported that jubilant fans of APRC in their numbers attacked, by chanting abusive and foul languages towards the opponents to an extent of stoning in the compounds believe to be belonging to UDP supporters.
Eye witnesses said the situation provoked violence and efforts were made by the police Chief of Operation, CP Landing Bojang and Sibanor Police officers to stop the violence but remain futile.
Police PRO, Foday Conta, said the situation prompted the police command in the region to send in the Police Intervention Unit for re-enforcement.
"In the process, 26 people were arrested among them were 3 women, two Prison Officers, one infantry soldier from Fajara Barracks and two UDP supporters," he said.
He said two UDP supporters, who sustained injuries as a result of the stoning, were escorted to the health centre by the police, treated and discharge.
The 24 APRC supporters are charged with 3 counts: assault causing actual bodily harm, prohibition of conduct conducive to the breach of the peace contrary to Section 9 of the Public Order Act and Willful Damage to Property.
The 2 UDP supporters are also charged with two counts: criminal trespass and prohibition of conduct conducive to the breach of the peace contrary to Section 9 of the Public Order Act.
The police PRO said for security reasons, the suspects were transferred to the PIU headquarters in Kanifing for detention and further investigation into the matter.
Conta said the Office of the IGP warns the general public to abstain from trouble and avoid taking the law into their own hands.
"That whatever the case might be, people must be law abiding and report matters to the police for proper dispensation of justice. The law is here to stay and the police will continue to enforce it to the latter," IGP's office said.
Read Other Articles In Article (Archive)