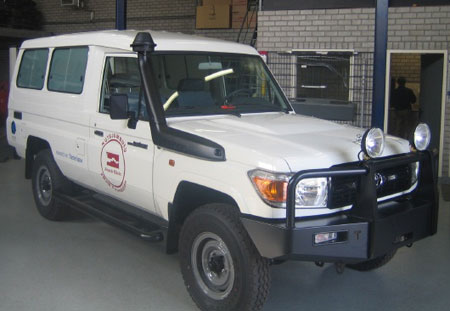 The community of Jinack Kajeteh Village of Lower Niumi District in the North Bank Region and its satellite villages have benefited from a newly built and constructed health clinic and new ambulance worth millions of Dalasi, courtesy of Kutejumbulu, in partnership with 2BaB foundation, a Dutch charitable organisation operating in The Gambia since 1996.
This was revealed to the Point by Mr. Omar Manneh, the board member and Administrator of the Foundation on Monday. He noted that his association is an NGO registered in Jinack Kajateh Village.
According to him, the clinic which is equipped with ten beds was built by the Dutch donors.
He said the village women group called Kutejumbulu first built a small house at the clinic, where trekking nurses from Essau come to register for treatment, noting that the foundation came into existence in May 1996, with the aim of supporting the health services delivery in the island, improve education, nutritional development, and income generation through poultry and agricultural development.
According to him, the partnership was able to register tremendous developments, including the construction of multi-million health facility that continues to serve the island people and the surrounding villages with an ambulance. He added that the clinic was available for service on 23rd July 2009.
He said the Ministry of Health had provided them with technical assistance, while the clinic also provides employment for local citizens.
The Administrator added that the Department of Health and Social Welfare provides technical support staff until the graduation of intakes, some of whom he said, are presently pursuing courses at the University of The Gambia.
He commended Ballast Nedam for providing them with good feeder road that connects Jinack community clinic with the main referral hospital and the satellite villages.
According to Mr. Manneh, projects are in the pipeline for 2009/10 for the economic activities of women folk and the youths of Jinack Island. This foundation, he added, intends to provide support to food security, income-generation through agriculture, such as poultry and Nerica rice production, vegetable gardening for women farmers, among others.
The lady President of the Kutajumbulu, Arabiatou Jammeh heaped encomiums on the Dutch donor.
She said the building of the clinic by the donor, Mr Jerd Hoffmann is a step in the right direction.
Read Other Articles In Article (Archive)