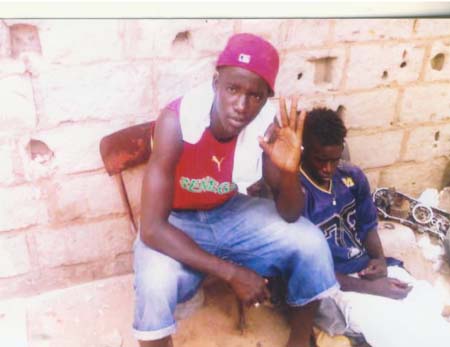 Metti life nonu doma nyi, a hip-hop crew based in Ghejawai, Senegal, has released a new single called 'Ahroul-Zaman'.
The crew is a joint hand between Senegal and The Gambia.
Omzo, the brain behind the crew, told Point Entertainment and Lifestyle in an interview during his visit to The Gambia that they released their first single entitled "Ahroul Zaman" in 2010 produced by Pic records in Dakar.
The crew members are MC Narr, Nigga mbosh, MC Hadafi, MC "Neuw" nigga and Omzo alias Tuck Life.
"We are working on another album," Omzo said, adding that their aim is to represent the truth, as well as promote peace and the best interest of the society.
They are not only artistes, he said: "We have other professions."
Read Other Articles In Article (Archive)