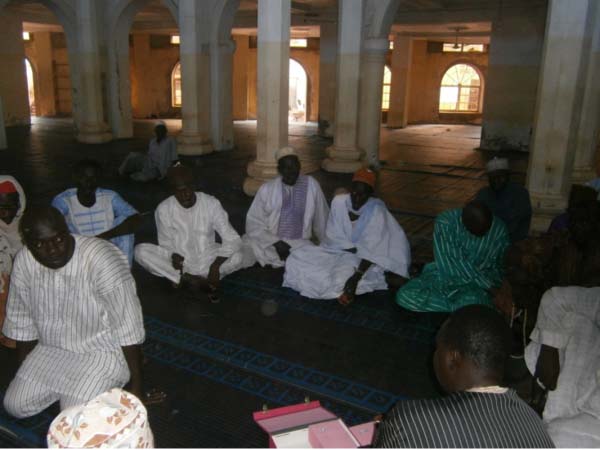 The Gambia Association of the Physically Disabled (GAPD) on 5 September held a recitation of the Holy Quran in appreciation of all institutions and individuals who supported them in making the fundraising gala dinner a success.
Held at the Paradise Suites Hotel in Kololi some time ago, the dinner was meant to raise funds for the establishment of a chalk manufacturing project in The Gambia, which is expected to create jobs for the disabled in the country.
The recitation, held at the "Old Central Mosque" at Independence Drive in Banjul, attracted eminent Islamic scholars in the capital.
They prayed for the success of those who stood behind the fundraising event, saying God would shower His blessings upon them and their businesses.
The association's secretary general Jebel Ceesay told The Pointthat even though they wroteappreciation letters to all those who stood behind them, they still felt the need to turn to Allah for more blessings.
Mr Ceesay further revealed that some countries in the sub-region are engaged in chalk production projects being managed by disabled persons, adding that during his recent visit to Ghana, he saw such kinds of factories changing the lives of disabled people in that country, a model of which he wants to see in The Gambia.
In his appreciation on behalf of the association, he also thanked President Yahya Jammeh for his full support and encouragement to them, saying the Gambian leader was also their Chief Patron.
Gamtel/Gamcel, NAWEC, PURA, GTBoard and GNIC were among the institutions that sponsored the GAPD dinner.
Read Other Articles In Article (Archive)