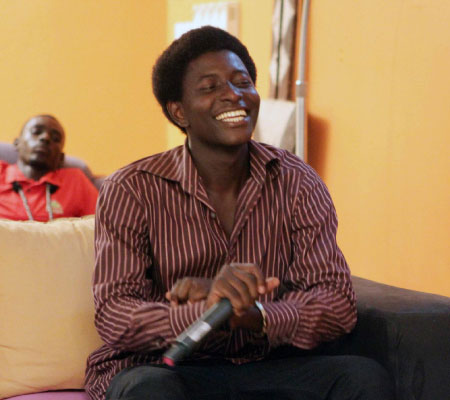 With Badibunka the man who came from Jamba Sang Sang, a Gambian artiste who sings strictly Mandinka songs, has just dropped a hot single track featuring Sandeng of the humanity start with a title "Kanumousu".
Speaking to Kebba yesterday in an exclusive interview, Badibunka said he is really happy to collaborate with Sandeng and that the song has an impact in his music.
Badibunka just visited the studio one day and the producer told him he got a dub that he wanted someone to sing on.
Badibunka said he called for the dub and went home and listened to it and later recorded on the dub.
He said Sandeng's voice was already on the dub so they decided to make it a combination which people appreciate so much.
He said he received lots of phone calls regarding his latest single right now hitting the air waves.
He was quick to rebut that the song is not a ndaga song, saying his singing style remains the same.
Told that there were rumours that his music style is withering away to something else like ndaga, Badibunka said those are just false allegations and there is no truth in that.
"That has never happened; remember that I signed a contract with my producer and there is no problem as at now," he said.
Badibunka said he would like to promise his fans that he has got a lot in store and that he would release an album this year and lots of singles and conduct stage appearances.
"Remember I came from Badibou to Kombo; so I am not here to talk but for business" he stressed.
The Jamba Sang Sang artiste, who is really busy these days going to one radio from another, said he still has a management in The Gambia, which is Shy Boy Entertainment.
He said all bookings for him has to pass through Shy Boy Entertainment before it reaches him.
He was however quick to say that does not apply for his fellow artistes because they play for each other for free.
Asked about his relationship with another Afromanding artiste who also came from Jamba Sang Sang (Bro K), he said he featured Bro K in the music and he inspired Bro K in the music.
He said they are just like brothers and they have a good relationship.
On a final note, Badibunka said he wants to thank all his fans for being there for him always, adding that he is coming back to entertain them and apologise for the long silence.
"I was cooking and now I am ready to deliver it to the people."
Read Other Articles In Article (Archive)