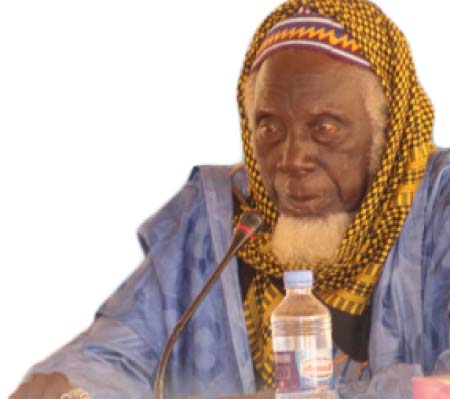 Mustapha Fanneh, yesterday testified before the TRRC's regional hearings in Sibanor, stating that the former president, Yahya Jammeh and his former body guard Solo Bojang accused him of using his marabout skills to kill people.

He indicated that his books meant for his marabout business were confiscated during the infamous witch hunt exercise led by Mr. Jammeh in 2009. He, however, said that some of them were later returned but others were taken by Jammeh.
Fanneh, 73, who was born at Sicka and lived at Sintet for about 50 years, narrated the incident involving the witch hunter, Tambajiro in 2008, indicating that Jammeh had sent his hunters on two occasions but he was away during the first incident.
"One teacher explained the incident that Tambajiro gathered people and after that, I saw Tambajiro in my compound. They used a mirror pointing around to identify so-called witches and wizards and the place they buried their stuffs."
He said amongst the witch hunters was Solo Bojang, adding that they were also made to inhale smoke.
In another incident of the Fula's witch hunt exercise in 2009, he testified that two people came to his compound and they were dressed in red, holding cow tails. He added that he was forcefully taken with his books to Kanilai, along with about 100 people.
"The place we were taken to in Kanilai was like an idol worshipping palace."
The witness told the commission that while they were in Kanilai, they were made to drink concoction which made them faint and become unconscious. "I was the 3rd person to be washed and given concoction to drink by young boys. They wanted me naked but I refused and that was the time they poured water on me. They made me drink the concoction six times."
He said he was accused of killing people by using his marabout skills.
Fanneh continued that he had many health complications which disturbed him seriously. "Almost 12 people died after drinking the witch hunters' concoction."
In his concluding remarks, he called on the youth to work for the benefit of the country and stay from things that can be destructive them.
Read Other Articles In Article (Archive)