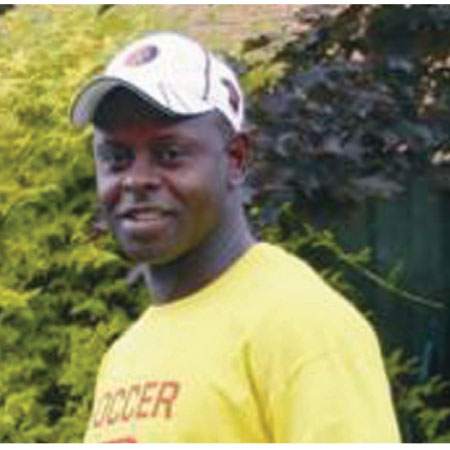 Ebrima Manneh, head coach of Interior FC, has attributed the Gambia U-20 4-nil defeat to Morocco to poor preparation.
He is not blaming the tacticians neither the players, he said, but pointed out that football is mainly based on preparation. "You must prepare for your opponents and I think we did not prepare to play in that game."
Manneh said that in a conversion he had with the chairman of the normalization committee, he told the chairman the U-20 team was not fully prepared for the Morocco game because the team that went to Italy some time ago (which they had intended to use) had sat down for a long time and the players were not intact.
The U-20 team, he noted, should comprise players who are competing, while some could be drawn from even the second division, to put up a formidable squad.
"You cannot get a win with players who were not intact because Morocco were prepared," he told the committee, adding: "We did not prepare. We lack finance, we lack human resource; we lack a lot of things, so I don't blame the players or the coaches.  
"We lost 4-nil (the highest score line against The Gambia) and one of the reasons why GFA was dissolved is because of under performance and mal-administration."
Asked whether the absence of Hamza Barry and Buba Jallow (alias Melez), who were dropped from the team, had any negative impact on the team, he said: "Yes and no.
No, because even if we had a great number of talented players in the team, as long as they were not competing prior to the game, they would have failed."
What the coaches and sports authorities need to do is to provide the enabling environment for players to fulfill their potentials, he said, adding that Hamza Barry and Buba Jallow "are not difficult players to manage".
"It is important that the coaches look at the hierarchy of growth, which means if players perform in the U-17 it is important that they are recruited for the U-20 if they are performing in their respective teams," he noted, saying that Buba Jallow has really performed this season helping Real De Banjul to win the league.
Furthermore, he said, Buba Jallow has all it takes to be part of the U-20 team, while Hamza Barry had gone to Italy and Spain for trials and was in good form. "But it is always up to the coach to select his team," he said.
Added coach Manneh: "What I will put to us coaches out there is, let us look at players on their merits. When a player plays well for his club he should be selected for the national team but I did not know the reason why they were dropped.
"If Lamin Sarr really needed Hamza Barry I think he should have been sat down to talk to and the agent because the agent did not have a right in the player because he has not yet signed any contract.
"Hamza could face penalties if he was asked to come and play and he refused, and the GFA has all that right, but maybe Lamin Sarr had enough players and did not want to recruit Hamza Barry."
In his concluding statement, Manneh said: "As authorities they should be democratic in the way they deal with players. They need to look at players they think can contribute to the greatness of this country and compromise with them."
Read Other Articles In Article (Archive)