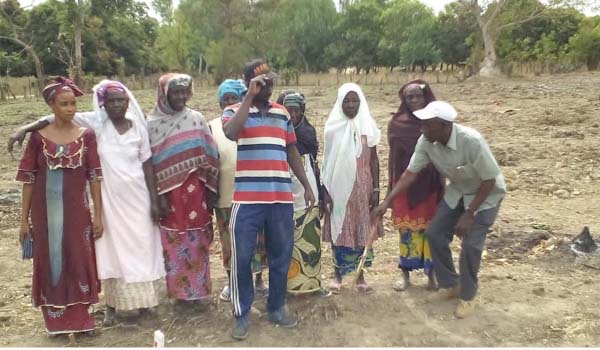 Father Ahmed Fleming, a UK national, has revamped the community garden of Mansajang Kunda which had been out of use for the past seven years.
Women have now started, once again, to use the garden after it was previously abandoned due to damages caused by floods as well as the collapsing of the fence and wells.
Peter Baldeh, senior agricultural officer at the Regional Agriculture Directorate office in Mansajang Kunda and a seasoned agriculturalist, commended the UK national for his intervention.
He made the commendation recently during an exclusive interview with The Point newspaper.
Mr Baldeh said Father Ahmed Fleming is a longtime friend of the community of Mansajang Kunda dating back to the 1960s.
"In those days, the village garden was 1 hectare but it was Father Ahmed Fleming who came with the initiative of extending it by another 1 hectare," he said.
He further explained that if the garden is completely ready, it would occupy 1,700 beds while calling on the community of Mansajang Kunda and the women in particular to take good care of it.
He said through Father Ahmed Fleming's quick intervention at the women garden, the fencing is now complete and a 3-meter iron gate has been provided for the main gate and others.
The coordinator of the project, Edrisa Baldeh, said the work at the site was timely as the women were suffering for the past seven years.
He commended Peter Baldeh for his technical support at the site during the period of the work.
Mr Baldeh noted that the garden, if properly taken care of, will generate good income for women gardeners.
Read Other Articles In Article (Archive)