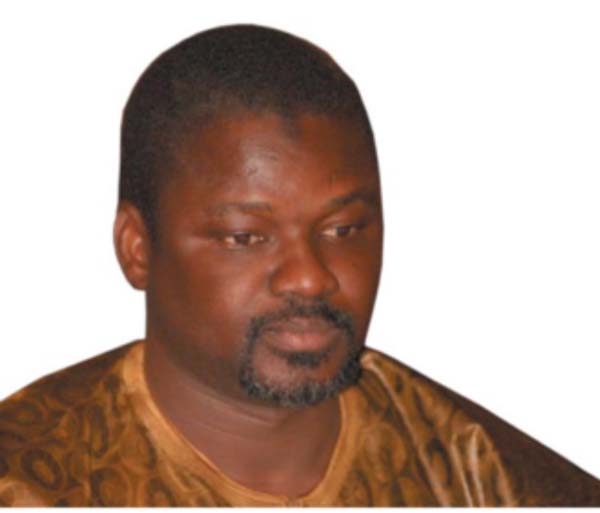 The European Union access to justice project over the weekend organised a football tournament for those within the West Coast Region to help them have access to justice a right for everybody.
During the opening, both teams made pledges that they would promote peace, justice and ensure there would be no violence in the tournament.
The first teams to open the tournament were Fortune United and Misra United, a match of which Fortune won by two goals to nil.
Speaking at the tournament, Isatou Bittaye, Communication Officer for National Council for Civic Education (NCCE), said the reason they did the access to justice tournament was because they "think young people are an important stakeholders in national development".
"If they are not aware of their rights most of the time they would not know what to do," she said, adding that the best way to get young people in the country is through sport and music, which is why they decided to have access to justice tournament as part of the project.
Also speaking at the function, the 3rd vice president of the Gambia Football Federation (GFF), Martin Gomez, on behalf of the president of the GFF, Lamin Kabba Bajo, said they are proud to associate themselves with the noble and sincere undertaking led by the European Union (EU) through the NCCE.
He said they appreciated the initiative and pleased to support the course of choosing football as one of the mechanisms to promote the awareness campaign for access to justice and legal education.
"Football is not only about winning; it also observes "fair play", which too is 'justice', he said, adding that football has could unite people.
Mr Gomes thanked the participating teams for their passion, enthusiasm and determination and urged them to represent the image of "this noble course" by sharing what they have learned.
He said they should remember henceforth that they are "role models to champion this crusade", adding that they should demand more of themselves to empower others.
He also thanked the organisers and recognized the massive support and collaboration that have been received from government through the Ministry of Youth and Sports, as well as other government departments, to develop football in The Gambia and to promote access to justice for all.
Also present were the regional FA president Abdou Karim Sey, and the president of BAISA, Karamo Jarju, who both expressed delight about the project - access to justice for all.
Read Other Articles In Article (Archive)