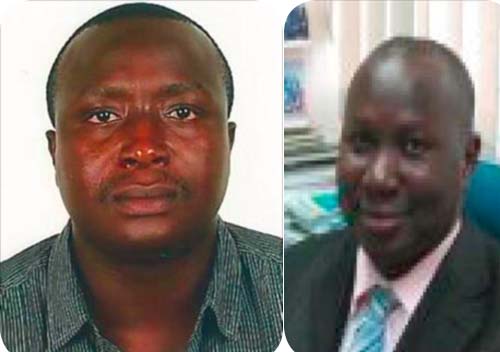 The Point newspaper has reliably learned that the National Sports Council, NSC, relied on a particular section of the NSC Act 2000 to suspend the top executive of the Gambia Football Federation, GFF.
According to informed sources, the relevant section of the Act states that: "Where the council considers that a registered national association has conducted itself in a manner, which is contrary to the national interest, the council may, after offering the national sport association concerned an opportunity of making representation on the matter, suspend, ban or expel all or any of its offers from holding office in any association registered under the Act".
Consequently, explained the source, the claims being made by the national league clubs and clubs in the regions and regional associations are far from accurate.
It would be recalled that The Point on Wednesday reported that they have protested bitterly against the decision of the NSC to suspend GFF president Mustapha Kebbeh, first-vice president Buba Star Janneh, second-vice president Kebba K. Touray and third-vice president Basirou Bajo for three months.
It was reported that 22 representatives of clubs and regional football association signed a petition letter with resolutions addressed to the NSC, and copied to FIFA, CAF and the GFF, as well as all ll executive and affiliated members of GFF.
In their letter, the so-called football stakeholders committee claimed that the section of the relevant Act NSC used to take action referred to any registered National Sports Association has which has "ceased to operate as a national sports association. It is evident, the said, that the GFF had not ceased to operate as a national sports association. Therefore, they further argued, the NSC's action lacked both moral and legal basis.
Moreover, the "stakeholder" further stated, any crisis should, could and must be resolved using the GFF constitution, which has adequate provisions to sort out the present GFF crisis.
Thus, in their view, the decision to suspend and replace the leadership of GFF is not only a violation of the GFF statutes but NSC Act 2000, and therefore is totally unacceptable. One of the resolutions contained an ultimatum.
"The NSC is, therefore, urged to immediately and unconditionally lift the suspension on GFF executives within seven days failure of which, we the members have no other choice but to boycott all league matches and other activities organised by the interim body."
Meanwhile, up to last evening, the arrested GFF officials were still in police custody in Banjul, charged with negligence. They are yet to appear in court.
 It was learned that the police have been instructed to investigate the matter thoroughly, including interrogating all officials who could shed light on how the Gambia got suspended for two years, from all CAF competitions.
Read Other Articles In Article (Archive)