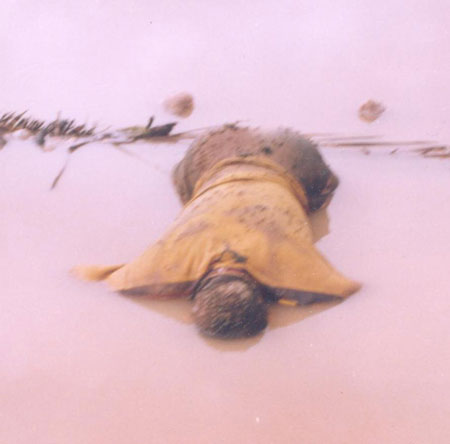 The body of a dead man believed to be in his 40s was yesterday morning found lying between Manjai and Dippa Kunda water ways.
Dressed in a yellow T-shirt, the body, according to residents of the area, is believed to have been there for some days as it was decomposed.
When the news broke out within the area, thousands of lookers stormed the vicinity to look at the corpse, shortly before the police from Kotu and Serrekunda stations visited the scene.
The body of the dead man, according to our reporter who was present at the scene has not yet been identified as the body was completely decomposed, and thus made it difficult for one to identify it.
The dead body was retrieved from the water by the Fire and Ambulance Services with the help of the health personnel who sprayed the corps.
An old woman, who spoke to our reporter at the scene while in tears, said the condition in which the dead young man was found was sympathetic.
Meanwhile, the dead body was later taken to the Royal Victoria Teaching Hospital mortuary by the police.
Read Other Articles In Article (Archive)