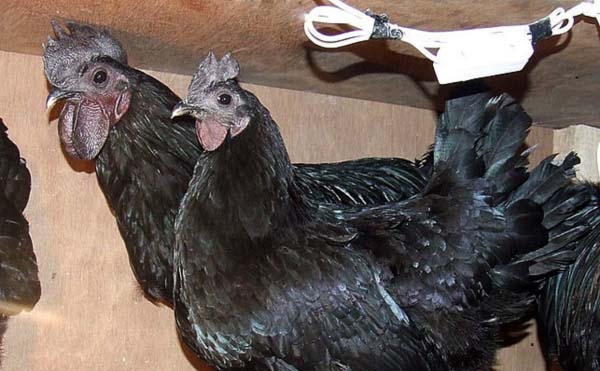 Ebrima Gaye, livestock officer under the Department of Livestock Services, who doubles as the focal person for WAAPP, said livestock services targets vaccinating 700,000 chickens in the ongoing campaign against the New Castle Diseases (NCD) that affect poultry countrywide.
Mr Gaye made this statement in an interview with this reporter in his office at Abuko on Wednesday.
He said the ongoing vaccination against NCD was funded by the Gambia Emergency Agricultural Production Support Project (GEAPSP) under the West African Agricultural Production Productivity (WAAPP).
According to Gaye, the vaccination was targeting 19 most affected districts in the country which started 8 May and is expected to finish on 22 May 2014.
He said the 19 districts were their main target areas as they are the most affected but would cover the remaining areas after the 19 districts, adding that NCD affects mainly poultry livestock.
Mr Gaye explained that since the start of the vaccination, they have been getting good response in some of the areas although some other areas are lagging behind because some farmers are unwilling to catch their birds.
He said before reaching any village they would make sure they inform the Alkalo of the village to inform his people to gather their chickens for vaccination, which is free of charge.
Gaye noted that the vaccination is aimed at preventing New Castle Diseases, locally known as York-York disease.
It devastates the poultry population when it enters a flock, which would lead to 90% of death rate, he said.
He disclosed that the disease was within the society, and can be transferred from one chicken to another through their slaver, drinking or eating from the same container.
Mr Gaye spoke at length on their challenges, noting that it had been a long time they did not conduct vaccination as a result of lack of funding.
He described the local chicken as very important because the number could grow very fast at a short period of time as one hen can lay 10 eggs and hatch all of them.
He said that if the disease is controlled they could even stop the importation of chicken into the country.
He advised farmers to build houses, provide regular supplementary feeding and avoid people movement in and out of their chicken environment so that the transmission of diseases would be minimized as well as to avoid predator.
He thanked WAAPP for supporting with funding the vaccination in the country.
Read Other Articles In Article (Archive)