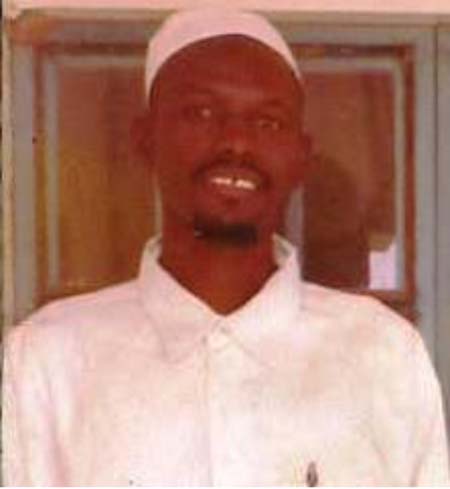 A 41-year-old Bubacarr Drammeh died on the spot after his motorbike collided with a car at the entrance of Buniadu village, along Barra-Kerewan Highway on Saturday, 27 June.
He was buried on Sunday, the very day he was supposed to marry his proposed third wife.
The wife-to-be fainted in disbelief and disappointment as the remains of his husband-to-be was being carried to the cemetery. She was rushed to a nearby clinic where she was resuscitated.
The Saturday on which Bubacarr died was exactly two weeks after he did a grand ceremony for his last two children.
Hundreds of people attended the burial ceremony at his native village of Niumi Nema Kunku, Lower Niumi District. At the time of his death, Bubacarr was an Islamic teacher at Bakalarr Basic Cycle School.
Just before the incident, whilst in Essau village Bubacarr discussed with his uncle the final modalities of his marriage ceremony which was planned to be a low-key affair the following day.
"I finished my discussion with him around 1:30pm, he got on his motorbike and set to go back home," said Lamin Fatty, the uncle Bubacarr visited in Essau. "It was then that I performed ablution and set out to go for prayers at the mosque."
It was on Lamin's way to the mosque that he received the most shocking and unbelievable news from a taxi driver coming from around Buniadu village.
"I could not believe it," Mr Fatty said. "From the time he left my house and the time I got the news of his death was about 15 minutes."
Eyewitnesses said Bubacarr was on his motorbike going when the vehicle approached. The ice blocks he was carrying at the back of the motorbike slanted to one side, so he pulled out one of his hands to properly fix the sac of ice block.
It was then that he lost control of the steering and the motorbike went towards the car; by then they were very close and both the car and motorbike were running in high speed.
The witnesses said Bubacarr was confirmed death on the same spot where he was knocked by the car.
The driver of the car is said to have sustained little or no injuries but the other person sitting in front sustained serious injuries.
Bubacarr is survived by two wives and many children.
Relatives said he left a gap in their family that "could be very difficult to fill".
"He is the one who used to mobilise all family members on family occasions," said Mamudou Sillah, an uncle to Bubacarr.
He added that the deceased was enthusiastic and liked family relations, and was always passionate when it comes to family affairs.
Read Other Articles In Article (Archive)