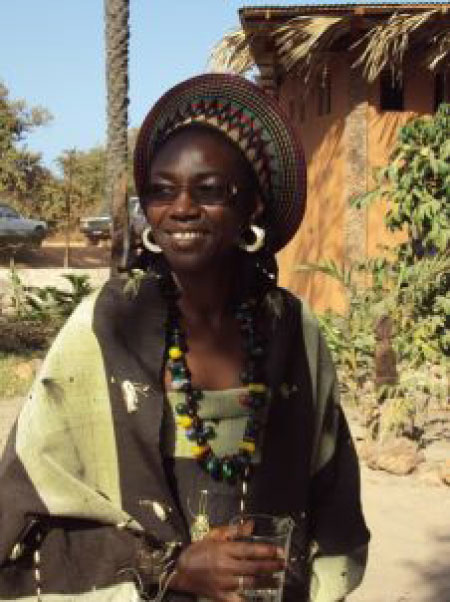 As part of promoting culture in Africa and The Gambia in particular, Mama Africa Women's Museum and Art Centre is one of the country's historic sites in terms of promoting tourism and culture as well as putting The Gambia on the world map.
The centre, which is located in the village of Batokunku in Kombo South, is another attraction for tourists and indeed other visitors to the country.
Tourism and Entertainment writer of The Point newspaper on Monday visited the place and had a brief discussion with the proprietor Isha Fofana.
According to Isha, Mama Africa Women's Museum and Art Centre is out to serve as a focal point for training young artists and harnessing their innate talents in different realms of the visual and plastic arts so they will become fully fledged artists that will assume their rightful roles in the socio-economic advancement of the country.
Isha Fofana, a renowned international Gambian female artist, said she has built this centre as part of her contribution to the socio-economic development of The Gambia, adding that all she needs is support from the government and the Gambian people so she could do more.
"Sometimes I am very happy when I work on the streets and people start calling me; it's something great," Isha said.
"The progress of the museum at the moment is another achievement and I thank Allah because I did not take any loan from the bank to develop it.
"I pay all my staff who are working with me and I am not spending too much because I am using all the local and natural materials here.
"I did not build this place for money; it is not for business but a place for enjoyment and artwork."
Isha also told Entertainment that Mama Africa Museum is open to all good artists who want to do good artwork.
It is very difficult to find good arts in The Gambia because the industry is full of copying, the widely travelled artist said.
"We have few good artists in The Gambia and they also work for the development of this country," she remarked, saying: "I am here to open and share my knowledge with people."
Madam Isha Fofana added that at the moment the museum has some students who are learning arts, saying some students are doing their practical at the centre.
Read Other Articles In Article (Archive)