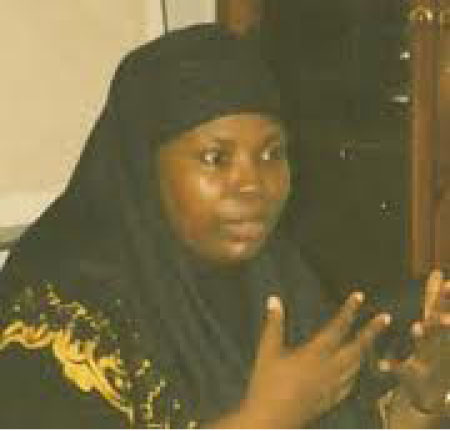 Welcome to another edition of Personality of the Week, the weekly column which profiles Gambian men and women of interest.
In today's edition, we bring you the profile of a prominent female Islamic scholar who has devoted her life to promoting the teachings of Islam in The Gambia and the wider sub-region. She is Mrs. Aja Maimuna Yadalieu Savage.
She was born in Banjul in the mid-1950s into a religious family. Her late father, Alhagie Muhamad Yadalieu Savage, was an Imam of Banjul for 36 years.
Her grandfather on her father's side, Alpha Badamasi Savage, was an Imam of Basse for several years. Her grandfather on her mother's side, Alfusainey Fofana, was also an Imam in Basse. Both men were buried at Basse central mosque.
Mrs Savage's father took a close interest in his children's religious education. She says: "It was my father who felt it necessary to teach his children about Islam. He tried to make it possible for all his children to learn about Islam, know their creator, how-to worship the Almighty Allah and serve him."
She tells how, when she was a child, she had to return straight home after school every day in order to learn about Islam. She gives thanks to her late father for helping make her what she is today.
She says: "Searching for knowledge is compulsory for both men and women. Praised be to the Almighty Allah I took what I learned from my father seriously."
She joined the Islamic Cultural Group in 1977 and started preaching to its members. The group initially had both male and female membership. However, Mrs. Savage considered it more appropriate to separate men and women and so established the Islamic Cultural Centre for Women and Children in 1997 and has served as the center's executive director ever since.
In honour of her late father, she has established a school named after her father called Muhamad Yadalieu English/Arabic Nursery and Lower Basic School which is based in the Kanifing institutional area.
She currently preaches on GRTS television and radio station and other FM radio stations across the Greater Banjul Area, as well as various media outlets in Sierra Leone which she travels to twice a year to record programs.
She has also preached in the USA, UK, Mali, Niger, Togo, Nigeria, Ivory Coast and Senegal.
As a prominent Islamic preacher in The Gambia, she talks at various conferences across the country, including Gambia College's annual Islamic conference where she speaks on topics such as the role of women in Islam, the role of a woman in marriage and at home, the Hijab, the dress code of women, and raising children in Islam.
Mrs. Savage has the honour of being the first woman Hajj guide in The Gambia. She has worked as a Hajj guide at travel agencies such as Fahad, Mecca, Banjul Continental and The Gambia International Airlines. The increase in the number of women working as Hajj guides in The Gambia is perhaps testament to her success in these roles.
Mrs. Aja Mai's Professional Work history
Born in Banjul in the 1970s at No. 2 Louvel Square.  Mrs Savage attended Methodist Preparatory and Kindergarten school and then proceeded to the then Gambia High school, Banjul (now Gambia Secondary school. She worked as telephone operator at the then GUC (now NAWEC) and also worked as a teacher at Brikama Lower Basic school, West Coast Region.
-              1972 to 1973:Worked as a secretary to the Sierra Leonean High Commission to The Gambia
-              1973 to 1986: Worked as a banker
-              1977: Joined the Islamic Cultural Group
-              1997: Established Islamic Cultural Center for Women and Children
-              1997 to present: Executive Director of Established Islamic Cultural Center for Women and Children
-              2002 to present: Executive member of the Gambia Supreme Islamic Council
-              2003: Appointed member of the National Hajj Commission
-              2004 to 2006: Served as a nominated councilor at the National Women's Council
-              2009 to present: Member of Banjul Rent Tribunal
Read Other Articles In Article (Archive)