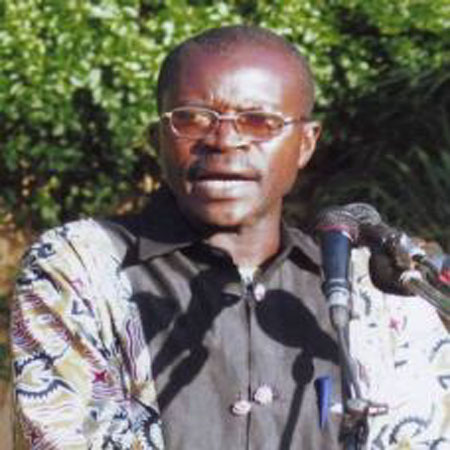 Banjul Magistrates' Court on Wednesday confirmed the presence of a question mark at the end of the text message that was sent by the accused, Mam Sait Ceesay, to the former Managing Director of Daily Observer, Dr Saja Taal.
Both the prosecution and defence recognised the construction of the text message as a question after seeing the question mark. The text read thus: "Alex Dacosta appointed DPPR?"
In his submission on the no-case submission, the defence counsel Antuman Gaye stated that when the essential element of the offence charge is missing, then the court should uphold the no-case application. He also submitted that when the evidence led by the prosecution was so discredited by the defence during cross-examination and when the evidence is unreliable, the court should uphold the no-case submission. Lawyer Gaye added that after regarding the evidence in the case, it is quite clear that the evidence in the essential element of the two counts is missing. He said for the prosecution to succeed, there had to be a prima facie case against the accused.
Lawyer Antuman Gaye argued against the charge of false publication against the accused on the premise that he is not a staff of the Daily Observer, adding that the article had a by-line. He maintained that the prosecution has failed to prove a prima facie case against the accused. He submitted that when Dr Taal was questioned during the cross-examination, he admitted that as the Managing Director, he was responsible for anything that appears in the paper. He said Dr Taal also agreed during the cross-examination that before any article is published facts have to be cross checked. He stated that the use of a question mark is to enquire or ask a question, adding that the accused person was only making an enquiry. He informed the court that the Daily Observer not only wrote a rejoinder but also apologised to Mr Kujabi. He submitted that since the defence and the prosecution confirmed the question mark, the prosecution had failed to prove a prima facie case against the accused person and urged the court to acquit and discharge the accused.
In his reply, ASP Touray said he relied on the evidence of the prosecution witnesses. It could be recalled that the accused, Mam Sait Ceesay, former State House Press Officer, is being tried on two counts of false publication and broadcasting. He was accused of publishing to and through Daily Observer between 5th and 7th September, 2007 that Alex Dacosta was appointed Director Press and Public Relations (DPPR) Office of the President when JT Kujabi was then the substantive holder of the post.
Senior Magistrate Kayode presided over the case that was at length adjourned to 19th May for ruling.
Read Other Articles In Article (Archive)