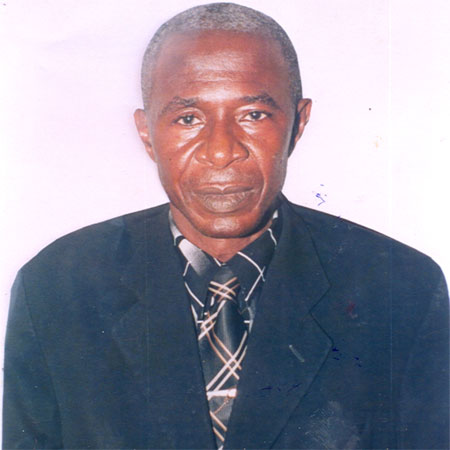 The Majority Leader and Member for Serekunda East, Honourable Fabakary Tombong Jatta, has called on Gambian journalists to be as critical as possible, but should be mindful of the ethics of the profession.
These remarks of the Majority Leader came hot after the Wuli East parliamentarian, Honourable Bekai Camara, thanked the President of the Republic for the release of the six jailed journalists.
Hon. Jatta also urged journalist to stick to the ethics of journalism and do away with character assassination.
"So Madam what I want to say here is that we have a government that is democratic, that is transparent, that wishes peace to prevail for Gambians. But we also acknowledge that we have our critics, that we must accept and we accepted and we encourage them to be critical, constructively critical of us, so that we can do better, and the end result is our common goal," he stated.
"I go by quoting a paragraph of the preamble of the 1997 Constitution. As we usher in the Second Republic and beyond, we give ourselves and generations yet unborn this constitution as a second hope for peace and stability in our society and the good governance of The Gambia at all times.
"So we want good governance, we want peace and stability. We are in government today only God knows who is coming next. But all Gambians want peace and stability. I urge all Gambians to put our hands together and work for the good of our country, and ask our journalists, the press to be as critical as possible, but constructively and responsibly critical, so that at the end of the day you don't throw our country into chaos or instability,"  he was quoted saying in the Assembly.
According to the Serrekunda East representative, "it is good that the law has taken its course on the six journalists."  But he was quick to add that the press is a very important institution for ensuring democracy, rule of law, good governance and it serves as a check on governance.
"Yes, I think it is good that the law has taken its course and the same law empowered the President with his prerogative of mercy to free anybody. But equally I want to say and I have said it when I was opening the debate that there is no bad clause between the government and the press. The press is a very important institution for ensuring democracy, rule of law, good governance and it serves as a check on good governance but the power of the pen must be used very carefully it can be a very destructive," he repeated.
"We equally know that people have agenda, they use the press to carry on their agenda and they put it in the name of Gambian people. You will say something and said that's in the interest of the people. How many Gambians have you contacted to know that it is in their interest?" he posited.  
Honourable Jatta continued: "Some members carried their own agenda and I think if you are going to be a responsible journalist, you would put aside what you believe in and what somebody disagrees with and put facts to the people, honestly and sincerely and be critical. Nobody is saying that you should not be critical if you see weaknesses, I think the intent is important, we are all Gambians, we want a better Gambia," he alluded.
"So if you are critical so that we will be on our toes. We will realise our errors with a view of either correcting it or do it better. Of course, nobody is against this but don't insinuate. Make sure that you have facts don't assume all the time. Like in the legal jargon, it is better for the court to free a convict who has the act on the probability of proving beyond all reasonable doubts and has been the victim".
"So I think we should take journalism responsibly and put away our own agenda, whether it is political or whatever, but we applaud the press, we respect the press and we need the press," the Majority Leader concluded.
Read Other Articles In Article (Archive)