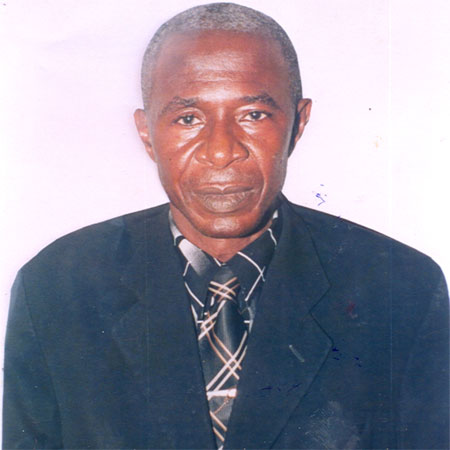 Despite the relentless efforts made by government to stem the skyrocketing living expenses, notably prices of basic commodities and rent, Hon. Tombong Jatta, Majority Leader and National Assembly Member (NAM) for Serrekunda East, has taken issue with the way and manner in which some landlords and businessmen treat average Gambians.
A visibly disturbed Hon. Jatta, who was contributing to the motion on the adjournment on Tuesday, asserted that though people could buy land as much as they may desire, they should not go to an extent that deprives poor people who do not have the capacity to buy land.
"We must be able to look at this problem. Some landlords ask for about six to ten months advance payment for a worker earning D1000 to feed a family, pay rent, school fees, medical bills, among other things," he lamented.
According to the Serrekunda East parliamentarian, it behoves the National Assembly to come up with strategies to confront the issue. "We must solve this issue. We can solve it and am sure we will solve it."
Turning to the issue of the price of commodities, the Majority Leader expressed disappointment with certain businessmen, accusing them of monopolising certain sectors of our economy.
"You don't expect to live in peace when your neighbour has nothing to eat with his family. The only time you can have peace with as much money you have is to ensure that everybody enjoys the basics of life," he said, adding that in the absence of that, one could hardly live in peace.
He therefore called on all to begin to organise themselves to serve in the price control efforts. "As consumers, we must begin to protect ourselves because more often than not, it is very difficult in this country for people to come together to fight for a common cause."
To Hon. Jatta, the ball is in the National Assembly's court to help the leadership of the country, the policy programmes and the dictates of the 1997 constitution to ensure that they no longer harbour or encourage individuals or institutions that would want to survive at all costs to the detriment of the average Gambian.
Seconding the motion for adjournment, Hon. Sedia Jatta, NAM for Wuli West constituency, said: "That is why it is crucially important that individuals in each given nation are given priority in such a way that they feel that they are human beings, that they feel that they have responsibilities, that they feel that they have a belonging."
According to Hon. Jatta, the fundamental problem of the African continent is that people do not have a national conscience. "This is the fundamental mistake of the first generation of politicians in Africa. The issue of a national conscience has never been established and inculcated. We don't feel a national belonging and therefore, we don't have a national commitment," he added.
Read Other Articles In Article (Archive)