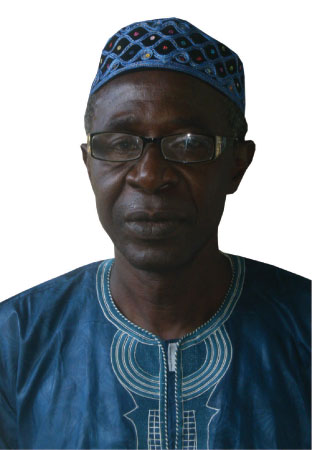 T
he Majority Leader and National Assembly Member for Serrekunda East, Hon. Fabakary Tombong Jatta, has commended the country's security personnel for maintaining peace and order in the country, saying "there should be no compromise for our security".
He thanked the security forces for "providing safety and maximum security" in the country, saying that is why "the country is enjoying peace and stability".
The Majority Leader made this statement during the debate on the adjournment motion at the National Assembly yesterday.
He said whilst people go to sleep the security personnel are in the streets and various corners, "just to ensure that people and their properties are protected".
"We should ensure that we are not influenced by whatever means to compromise the security of this country," the Majority Leader said, adding that "the only time people realize that it is important is when peace is stripped out of your hands".
He added that in the modern world of social media, people could trace and influence people on issues not based on facts, especially influencing the youth.
"How could someone sitting in the United States with his family and be sending you negative words or telling people to rise up against the system," he pondered, saying most of what the diaspora says was "untrue to the highest level".
He added that those calling for 'rise against the system' are "people who have enjoyed in the previous regime", and when the revolution came there was no other way they would have to depend on the system.
Hon. Jatta said the socio-economic achievement registered so far by the current government "is unprecedented", at a time the world's globalized economy is getting more difficult.
"The Gambia is known for its peace and we are one family and we should capitalise on the peace we have in this great country," he said, adding: "Despite our differences, our diversity should be our strength."
He further said: "I, therefore, urge all Gambians to serve as policemen and security personnel, because the security personnel are more effective when they collaborate with us the citizens."
Read Other Articles In Article (Archive)