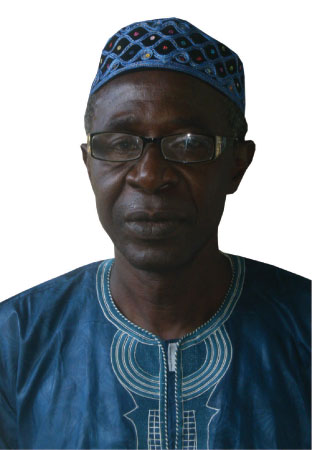 The majority leader and member for Serrekunda East constituency, Hon. Fabakary Tombong Jatta, has spoken strongly against the lack of unity on the African continent, stressing that Africa should no longer blame the colonialists for the continent's predicament.
"Fifty years after independence, we are being ruled by ourselves; our people elect us to our positions. Africans are in leadership everywhere you go; so we cannot blame our former colonisers. We no longer have the time to blame the colonialists," Jatta said.
The Serrekunda East parliamentarian was speaking Tuesday at the National Assembly in Banjul during the third sitting of the National Assembly in the 2012 legislative year.
While presenting the report of the 6th ordinary session of the Pan-African Parliament held in Addis Ababa, Ethiopia, in January 2012, Hon. Jatta said Africans should not only be interested in protecting their continent, but should equally be able to point at the weaknesses of the continent and see how best they can remedy it.
"Yes, colonialism has played its part, but that should not be a stumbling block why Africa cannot move," Hon. Jatta said.
According to him, if one looks at the people being taken to Guantanamo Bay, it is in the interest of America and its people.
"They are interested in protecting their continent," Hon. Jatta told fellow parliamentarians.
"We should not market and sell our continent for cheap popularity; we are not talking about perfection, and there is no perfect state," he said, adding that it is important that parliament as an elected institution strongly advocates and is also be able to take the interest of the people and to ensure that governments are accountable and transparent.
"It is not going to be an easy road, but we can do it. We have the capacity, resources, land; we have everything in Africa. It is just that our ability to come together, love one another, to be patriotic and love our continent to be able to shoulder our difficulties together and highlight our strengths is lacking," he stated.
In his own view, it is the responsibility of the people of Africa, and we must jointly and collectively work together if we are to talk of a better Africa.
"To be judged by posterity positively, we must do our own," he added.
Read Other Articles In Article (Archive)