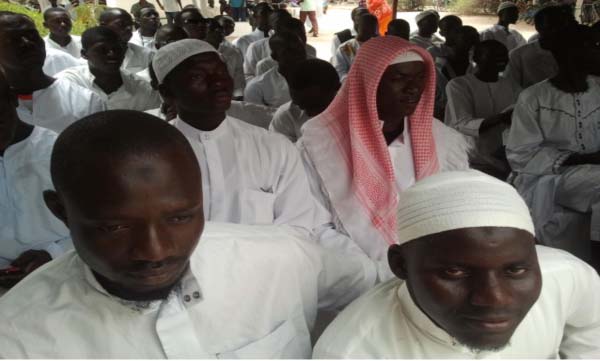 Mahad Islamic Institute Sunday held a graduation ceremony at the school grounds in Brikama, West Coast Region.
The principal of the school, Sheikh Ahmed Banding Drammeh, in his speech said it was a great honour and privilege for him and the school staff to witness another graduation of 650 students in the 2013-2014 academic year.
This type of ceremony was to show the students the hard work they have been doing for the past 12 years, and for them to continue to further their education if the opportunity is available to a high level.
Drammeh added that senior secondary was just the beginning, and let the graduates be ready to tackle any obstacles that stand in their way in future, and be ready to serve their parents as they were the ones who made it possible to be where they are now.
The guest speaker on the occasion, Hama Jaiteh, said the occasion was a period of sadness for the teachers, as the students are leaving to achieve their goals and challenges in life after school.
He said discipline is the key to everything, if they want to achieve something in life, adding that people should have respect for elders in society.
The graduates must also be wise to seek information from the elderly and experienced people in their community, and be serious in anything they find themselves in.
At the end of the ceremony, the graduates were awarded a certificate. 
Read Other Articles In Article (Archive)