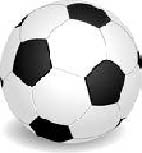 The Luton Gambian Association in the UK is pleased to invite all Gambians to its annual day summer football tournament, scheduled for Saturday 17th July, 2010, starting 12.00pm at Wigmor Park Stopsely.
There would be six football teams, four Gambian teams from different parts of the UK, namely London, Reading, Waterford and Luton, then a team of the nationals of Sierra Leone and Zimbabwe. The event is expected to be attended by many Gambians and other Africans living in the UK, including the Gambia High Commissioner, who is invited as the Chief Guest of Honour.
The programme is aimed to strengthen the unity of Gambians and other Africans in the UK. We hope to sustain this event and make it an annual summer football tournament in Luton, as emphasised by our Chairman Mr. Amat Jaw Cham.
Gambian food ('Benachin-busaff') and chicken grill would be provided. It would be recalled that last year Zimbabwe won Luton in the final, Sierra Leone won the most disciplined team trophy and Cherno Jallow (Pulo Boy) won the best player trophy.
Indeed the World Cup fever is fresh in every one's mind. It would be quite interesting to watch beautiful skills of young talented Gambians and other Africans in Luton 17th July. The general public is invited and assured a successful football tournament.
Read Other Articles In Article (Archive)