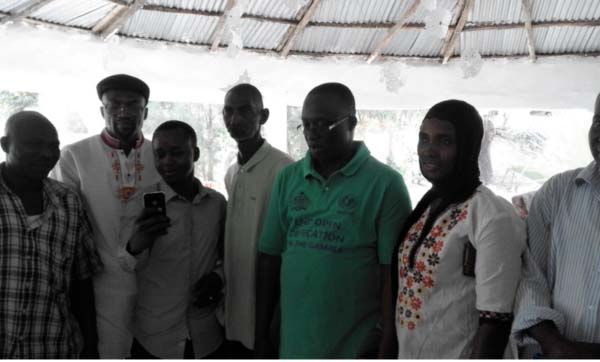 The people of Madina Salaam village, led by the village development committee (VDC) and the alkalo, have recently conducted cleansing exercise at the village.
The exercise which witnessed a large turnout of people was held in collaboration with the Ministry of Health, Ministry of Environment and an NGO called WYCE.
The Health Minister Dr Omar Sey, and Environment Minister Pa Ousman Jarju attended the programme.
Speaking on behalf of the two ministers, Omar Badjie applauded the people of Madina Salaam for the initiative, saying the exercise is very important because if the environment is not cleaned, people's health will be compromised.
He said the health minister's attendance of the event was in fulfillment of a promise he had with the alkalo of Madina Saalam that he will be part of cleansing exercise.He said the minister is happy with the village because the people are hard working.
Mr Badjie also advised the people of Madina Salaam to continue "their wonder effort" while urging other villages to emulate Madina Salaam.
The board chairman of WYCE, Ebrima Jallow, hailed the two ministers for their support to the people of Madina Salaam.
He advised the villagers to continue "their wonderful efforts" towards the development of the village while promising that WYCE will continue to support them.
Mr Jallow point out that people should not wait until when it is national set setal before they cleanse the environment.
Sisawo Touray, alkalo of the village, said even when there is no directive from President Yahya Jammeh about environment cleansing, people need to clean their environment.
He explained that the village cleansing exercise was made possible through the collaboration in the village.
Madam Jarreh Ceesay, a native of Madina Salaam, said the exercise is not political but for the benefit of everyone in the community.
Read Other Articles In Article (Archive)