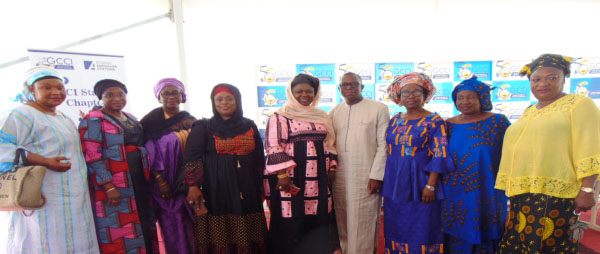 Alieu Secka, chief executive officer (CEO) of Gambia Chamber of Commerce and Industry (GCCI) has pointed that the dominance of foreigners in the import/export sector of the country is the result of lack of capital for indigenous Gambian businessmen and women to compete.

He however observed that this trend would change sooner rather than later as more indigenes participate in the market.
CEO Secka made this revelation at his office at Bijilo as GCCI organised an open day session for journalists and the business community relative to the upcoming Gambia International Trade Fair slated for 21 March to 12 April, 2020, at the Independence Stadium in Bakau.
"The International investors are welcome but we just wanted a level playing field for everyone. We also want particular support for local businessmen as their biggest constraint is lack of capital. The issue of access to capital also determines how big and how fast you can go and for a long time this is the biggest constraint for indigenous businessmen," he noted.
He added that they recognised that The Gambia is not an island, as there is need for some international investors that have come to participate and playing their roles in national development. But, he further noted, the Gambian business sector needs support in terms of access to capital to be able to compete in the import/export sector.
Secka said GCCI is doing everything possible to promote local content and local participation in the import/export sector, adding that as of now more indigenous businesses are increasingly participating and doing extremely well in this domain.
"I can name a lot of Gambian Entrepreneurs that can compete with anyone not only in the region but even worldwide like Taf Africa Global which is doing extremely well as far as the participation of indigenous businessmen is concerned."
According to him, GCCI will continue to engage Gambia government and all stakeholders in their efforts in facilitating access to capital for indigenous businessmen.
He said GCCI will also continue to engage indigenous businessmen on matters relating to customer care, capacity building, market access and taxation on day to day basis.
He called on businessmen to honour and respect their relationships with customers, urging that businessmen must strive to nurture the good relationships they have with their customers and such relationship should never be abused.
Read Other Articles In Article (Archive)