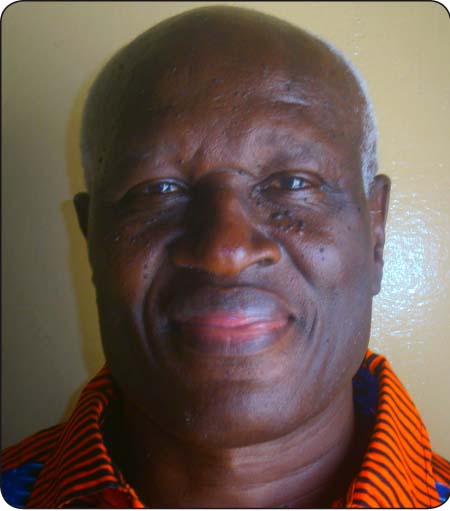 "Know then in your heart that as a man disciplines his son, so the Lord your God disciplines you." (Deuteronomy 8:5)
"Those whom I love I rebuke and discipline...." (Revelation 3:19)
God disciplines those whom he loves. "My son, do not despise the Lord's discipline and do not resent his rebuke, because the Lord disciplines those he loves, as a father the son he delights in." (Proverbs 3:11-12) For this reason, we must view discipline not as mere punishment but as a tool for moulding character in people -especially in our young ones. Whilst it may be bitter when it is being administered, be sure the outcome will be like polished silver glittering under the effects of sunlight. It provides strength for the one who is being disciplined. S/he takes on a new approach to life, discarding old habits and donning the new. It offers a fresh insight into living and its essence as God, our Maker, intended it.
As is common in Jesus' teachings, he borrows vivid images as illustrations. He once told this parable to his audience. About the vinedresser, he said: "He cuts off every branch in me that bears no fruit, while every branch that does bear fruit he prunes so that it will be even more fruitful." (John 15:2) Pruning is a kind of discipline to make one improve. Our Lord Jesus talked in terms of fruit that will be borne out of pruning. He compares himself to the vine, his Father the gardener and us, the branches. The grapevine is pruned every year so that it can muster strength to even do better the following year.
Whatever the difficulty we are going through, do not jump to the conclusion that Satan is afflicting you. Think in terms of why God has allowed this in your life. Remember there is nothing that God is not aware of. Jesus himself taught that not one of the smallest of all birds, the sparrow, will fall to the ground without God's knowledge. Rather, we must ask God and seek to find out the purpose behind this particular ordeal; what are the lessons he wants to teach us. Murmuring and lamenting over our plight will be foolhardy on our part as that would definitely yield no dividends. Asking God 'why me?' will deprive us of the benefits to be reaped. 
Discipline is not necessarily physical punishment. There are a thousand ways to kill a cat. Your child does not do well at his/her terminal exams and you still buy him an air ticket to travel abroad; you are sending the wrong signal that without effort you can receive gratification. Some things have to be earned and discipline takes us down that road. 
We read in the Bible: "Endure hardship as discipline; God is treating you as sons. For what son is not disciplined by his father?" (Hebrew 12:7) This generation despises punishment because it does not understand that behind every discipline there is a lesson to be learnt. This generation frowns on all forms of discipline as inhuman and infringement on one's rights. The result is evident in the number of young people who want to ride roughshod over their peers, break the laws of the land and go scot-free. This is inadmissible. The home is the first place of discipline where we mould the lives of our offspring in love. It is best to explain why they are being disciplined, or else they will miss it altogether. Discipline teaches one that there is a code for living in society that each should abide by. 
Our schools and our workplaces build on what parents have achieved so that society itself can reap the benefits. Lack of discipline is fertile soil for indiscipline and leads to chaos of all forms; that is undesirable. Discipline in general makes room for a wholesome society. Every society abides by rules, infringement of them calls for discipline or else it will be misconstrued as licence to do as one pleases. Order, self-respect, mutual respect, respect for elders, respect for the common good can be nurtured where there is discipline. Youngsters will not resort to wanton destruction of property if there was some measure of discipline in them.
Paul in his writings admonished thus: "My son, do not make light of the Lord's discipline, and do not lose heart when he rebukes you, because  the Lord disciplines those he loves, and he punishes everyone he accepts as a son." (Hebrews 12:5-6)
He further underlines that when we refuse discipline we are behaving like illegitimate children. "If you are not disciplined (and everyone undergoes discipline) then you are illegitimate children and not true sons. Moreover, we have all had human fathers who disciplined us and we respected them for it. How much more should we submit to the Father of our spirits and live! Our fathers disciplined us for a little while as they thought best; but God disciplines us for our good, that we may share in his holiness. No discipline seems pleasant at the time, but painful. Later on, however, it produces a harvest of righteousness and peace for those who have been trained by it." (Hebrews 12:8-11)  Discipline is for our good; cherish it!
Read Other Articles In Article (Archive)