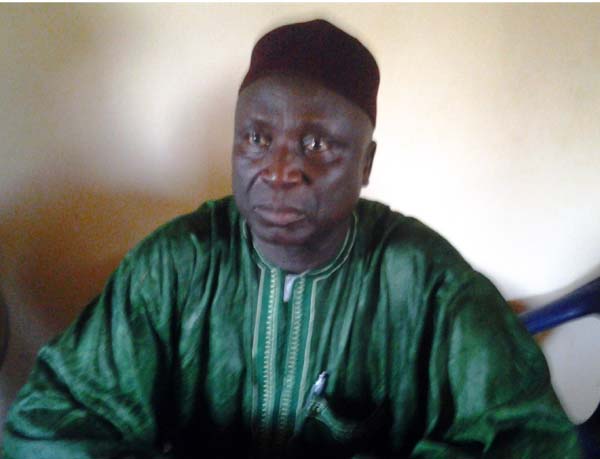 Bakary Badjie, head chief of Bondali, has urged his fellow chiefs and other alkalos to enforce the laws of the country, especially the one relating to Gender-based violence Act 2013, Sexual Offences Act 2013 and Women's Act 2010, among others.
Chief Badjie, who is also a representative on the Council of Seyfolu, made the call at a nationwide consultative meeting with local authorities and women leaders held at the Regional Education Directorate conference hall in Janjanbureh Town, Central River Region South.
According to him, gender-based violence has different forms, but "wife beating" is the most common form because it involves physical blows between husband and wife, man and woman and even between partners resulting in bodily harm and psychological problems.
He stated that the prevalence rate of domestic violence is alarming, with "wife-beating" being the most common form of such violence. This act has emotional and psychological effects on women, children, the family, as well as communities, he added.
Alh. Malang Saib oCamara, deputy governor of Central River Region, spoke at length on the importance of the meeting, adding that gender-based violence is common in the society, but "women are the most affected" in the country.
"Gender-Based Violence is in both men and women and it is agreed that some men beat their wives, but it is also happening that some women also 'beat' their husbands," Camara said.
The importance of the meeting was meant to critically look at strategies and devise means to address issues of gender-based violence, so as to achieve a 25 per cent reduction by 2019.
"Substituting dialogue with gender-based violence would promote mutual understanding among couples and partners, and this will bring about peace in our families, societies and communities for the sustainable development of the country," Governor Camara said.
Alh. Saikou Omar Dibba, a member of Gender Communication Advisory Committee of the Women's Bureau, said the Government of The Gambia had signed and ratified and is domesticating series of conventions and protocols into the country's laws, such as Article 1 of 1993 UN Declaration of Violence Against Women.
He said violence against women includes: "Any act of gender-based violence that results in, or is likely to result in, physical, sexual or psychological harm or suffering to women, including threats of such act, coercion or arbitrary deprivations of liberty, whether occurring in public or private life (UNESCO 1999).
Mr Dibba said consequences of gender-based violence include severe  physical and psychological harm, unwanted pregnancies, sexually transmitted diseases (including HIV/AIDS), and even death.
For these reasons, improved understanding of the issues surrounding violence and actions to address them could have a major health impact, he added.
Ms NenehTouray, communications officer at Women's Bureau, said the bureau has developed a communication strategic plan 2015 -2019, which describes gender-based violence (GBV) as a harmful act perpetrated against a person based on socially ascribed differences between males and females.
She added that the programme was funded by UNICEF purposely to promote the welfare of the women, who are mostly victims of gender-based violence rooted in power imbalances and structural inequality between men and women in cultures.
Seyfo Bakary Jam Jawo, chief of Janjanbureh, called on his colleagues, especially the alkalolus, not to condone such acts, because they do more harm than good in our communities.
Read Other Articles In Article (Archive)