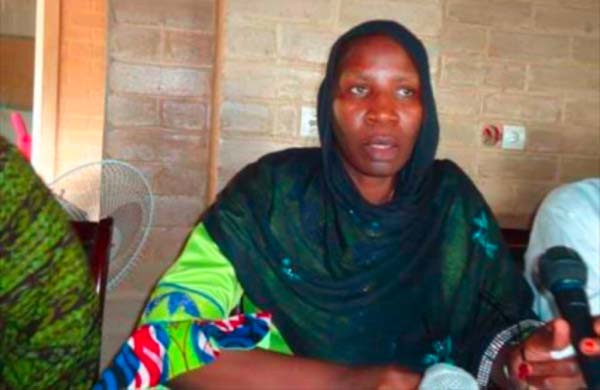 Ndey Sireng Bakurin, Executive Director of the National Environment Agency (NEA), has reiterated the essence of The Gambia's coastal zone, saying it is highly significant to the economy of the country.
Mrs Bakurin made this statement recently at the National Assembly Building while presenting the NEA annual report for 2013 before the Public Accounts Committee and Public Enterprises Committee (PAC/ PEC).
"The coastal area is described in the Gambia Environmental Action Plan (GEAP) as an important natural and economic resource, which if utilised in an appropriate manner, would yield important economic benefits," she said.
Coastal areas are usually densely populated offering job opportunities and recreational facilities for the people, she said, adding that the situation in The Gambia was no exception to this rule.
The NEA executive director also said The Gambia has a coastline extending 81 km, running from the mouth of the Allahein River in the South to Buniadu point in the North, seaward.
"The coast is separated from the continental slop or deep sea by the continental shelf, which is 80km wide," she added.
According to the NEA boss, the Coastal and Marine Environment (CME) programme coordinates and monitors all coastal and marine activities in The Gambia.
She said the objectives of the programme are to formulate, review and revise policies relating to all coastal, marine and fluvial (rivers, streams, ponds activities).
The objectives also include supporting decision-making by advising the NEA and government agencies regarding the sustainability, protection, development and monitoring of the coastal, marine and fluvial environment, she said, adding that they also convene and guide taskforces on issues that may relate to coastal and riverbank erosion, the marine and fluvial environment, sand mining, quarrying and contingency planning for oil spills.
The CME programme serves as a clearinghouse and collection point for CME issues, she stated, adding that through the programme, institutional partners are brought together to solve problems.
They monitor trends and adjust ongoing programmes, and to take the trends into account the programme coordinates these activities under the auspices of the CME working group, she said.
Read Other Articles In Article (Archive)