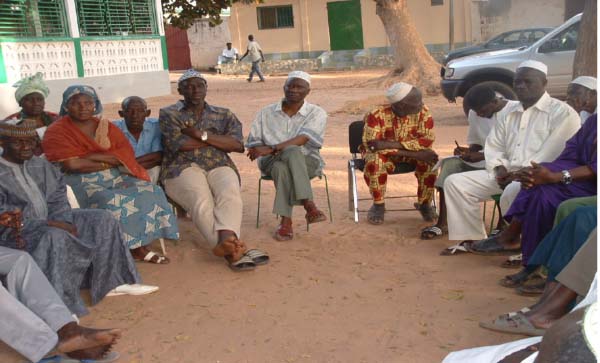 Community members of Latrikunda German were recently sensitised ahead of a CILIP water extension network project.
The water extension network is set to be implemented in the community soon to ease the accessibility of adequate water supply to the community.
The beneficiaries have been the Latrikunda German sub-ward community, according to Jerreh Sanneh, the area ward councillor.
He told The Point that Latrikunda German central was set to benefit from water network expansion, which was geared towards accessing a wider range of quality water supply to household owners, reducing workload of the women in odd hours, as well as to eradicate poverty in the neighborhood.
The project, worth about D700,000, was set to be implemented by the Community Infrastructural and Livelihood Improvement Project (CILIP), a Gambia government-Islamic Development Bank (IDB) project, in collaboration with the Latrikunda German sub-ward development committee, called community owned "water main extension" project.
This development came as elders of Latrikunda German community led by their Alkalo and other heads held a sensitization meeting to its people on the implementation of the project.
The meeting, held on 26 April 2014, brought a convergence of over 30 beneficiaries of the community at the Latrikunda German Mosque grounds.
The project is set to aid consumers have access to water at affordable cost through an application to NAWEC.
According to Mr Sanneh, when the project was identified, KMC were fortunate to sight out 12 sub-projects, which Latrikunda German Central benefited from.
After due process, he said, the central sub-development committee identified their felt need of water extension supply for the community.
Out of the 10 felt needs identified by the community, water was seen as their priority, which would be followed by the renovation of the local market for the benefit of women sellers among others.
He said the community felt that the community water standpipes were limited in supply.
Alkalo Alhagie M.O. Faal also said the project came through a stakeholders' meeting where they went into balloting from which the sub-ward committee happened to be as beneficiaries.
Read Other Articles In Article (Archive)