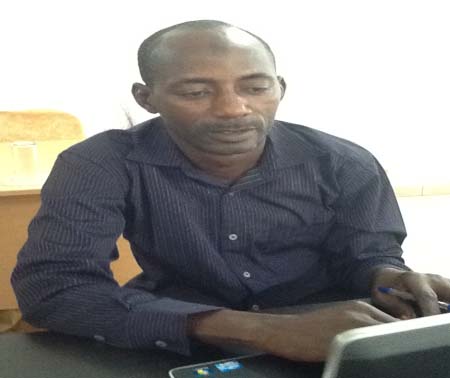 The assessment of the situation of the national index of governance of marine and coastal resources recently concluded a two-day stakeholder consultation attended by representatives of institutions in the ministry of environment, ministry of justice, the civil society representatives and professional organizations active in marine and coastal environment including poverty.
The meeting involved plenary sessions where facilitators made presentations followed by discussion and answer sessions.
Each of the participant had received the governance barometer and a draft assessment reports of polices, institutional and legal frameworks on governance prepared by a consultant.
 The facilitators, who are members of the National Implementation Team of the GoWAMER project, elaborated, clarified and took lead in discussions to allow participants to digest and understand the governance barometer and the draft report.
Having assembled reasonable amount of documents to provide supporting evidence for scoring, the meeting proceeded by projecting the barometer and constructively engaged participants to score each of the sub criteria going through the entire five criteria.
While there has been a significant stride by government in formulating required legal, institutional and policy framework for the management of marine and coastal areas, these is no single overarching legal and policy framework for managing  natural resources.
Notwithstanding, the establishment of the National Environment Agency as the coordination institution for environment policies and the subsequent development of Agriculture and Natural Resources Policy (ANR Policy) present real opportunities for harmonization of policies in the environment and natural resources sectors.   
The two-day consultative process brought together stakeholders from public institutions, civil society groups and professional organizations that have interest in coastal and marine areas.
Participants were encouraged to bring with them additional reference materials to provide evidence-based analysis of the governance barometer.
Each participating institutions was also provided with a hard copy of the governance barometer, as well as the draft report on the assessment of sectoral policies, institutional problems and solutions in coastal marine resources and marine protected areas.
This was intended to expedite the process and to ensure sufficient understanding of the context of the assessment of governance of coastal and marine resources.
During the plenary, the facilitator presented the two documents enabling the participants to further digest the criteria and sub criteria.
Questions and answers were allowed and entertained during and after presentations, construed for a more open, interactive and transparent approach.
Read Other Articles In Article (Archive)