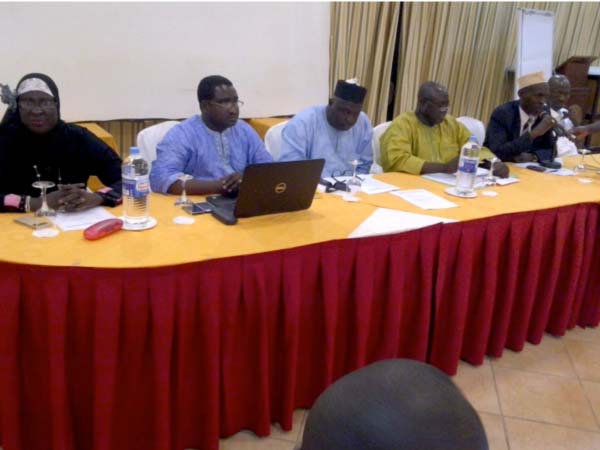 The National Environment Agency (NEA) recently sensitised National Assembly members on the Minamata Convention on Mercury, which aims to address the global mercury problems. The event was held at Senegambia Beach Hotel.
The Minamata Convention on Mercury is a global treaty to protect human health and the environment from the adverse effects of mercury.
The purpose of the session was to share information with the legislators, as key decision makers of the country.
Speaking on the occasion, director of inter-sectoral network at the NEA, Momodou Suwareh, said the Minamata Convention recognises that mercury is a chemical of global concern owing to its long range atmospheric transport.
He said the convention had provisions to control all stages of mercury life cycle, specifically control mercury supply and trade.
Mr Suwareh said the mercury convention reduces emission and releases from major source categories, and ensures environmentally sound mercury storage and disposal.
"In addition, greater awareness of the impacts, including the health impacts of harmful chemicals such as mercury needs to be communicated to policy makers so that sound management of chemicals is fully integrated into sector levels plans," he added.
He explained that the efforts of the NEA are to ensure that sound management of chemicals becomes an integral part of the discussions of the post 2015 sustainable development agenda.
Mr Suwareh also said that many developed nations have prohibited the use of mercury in manufactured products, and there had been a general shift of mercury product manufacturing operations to developing nations, where there is often a lower level of awareness of health and environmental benefits of shift to mercury-free products and processes.
"In certain parts of the world where women use cosmetic products, such as creams and soaps that promise to lighten their skin is often put into these products as a common pharmacological compound," he said.
He explained that when some of these products containing mercury are discarded into the general waste stream, they often end up in the environment, for example, in waterways, wetlands, roadside litter, or open dumps where they may be burned.
The National Assembly Member Mam Cherno Jallow said after they are trained about the convention, they would work to see the ratification of the document.
Read Other Articles In Article (Archive)