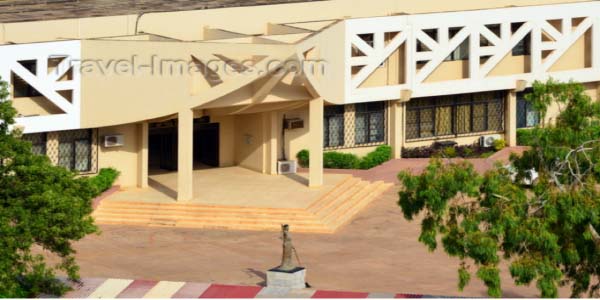 Members of The Gambia Bar Association have continued to boycott sittings at the High Court in Banjul, and show no signs of any compromise or returning to the courts, before the country's superior courts proceed on Christmas vacation later this week.

It would be recalled that the Gambia Bar Association issued a press statement urging all members of the Bar and staff of the Judiciary, in particular, to boycott the courts in solidarity with the Gambian people, until such time the Government of the outgoing President Yahya Jammeh accepts the result of the election, and hand over power to President-elect Adama Barrow.
It has been a week since the lawyers began boycotting court sittings at the high court and other subordinates courts across the country.
When our reporter visited the High Court complex in Banjul yesterday, the court premises were calm and deserted, even though some of the courtrooms were opened.
The judges have been reporting for work; some were in their chambers; others were seen around the verandah, and some seen going and coming from the Chief Justice's Chambers.
Most of the Judiciary staff were present for the day's work, with the drivers seen sitting at their usual corners, and others washing a judge's (their boss's) car.
At the registry and account's department, the secretaries and clerks were busy doing their normal daily work, and in other offices the clerks, registrars, secretaries and interpreters were also seen at work; the library was opened.
The usual bustle of prison warders escorting trial prisoners into the court premises was absent.
No private lawyers were seen around or in the courtrooms, as most courtrooms were either empty or the doors shut.
Meanwhile, Mass Fatajo, Ada Gaye, former permanent secretary at the Ministry of Agriculture, Ebrima Jawara and some other accused persons were seen waiting outside the verandah of Justice E.O. Dada's court; but they waited for a while, and left.
Others left after they had discovered that their case was not proceeding.
This reporter went to the Attorney General's Chambers, and met state lawyers who expressed their willingness to go to court, but said they could not do so in the absence of trial prisoners and their legal counsel.
Read Other Articles In Article (Archive)