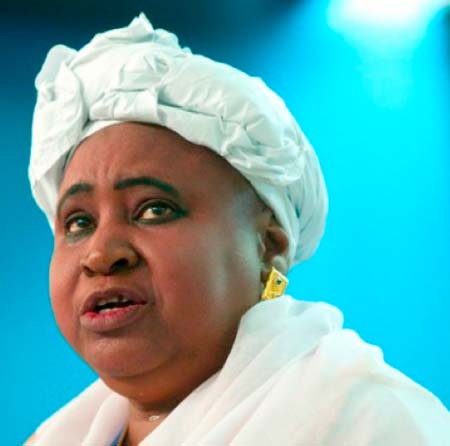 Lawmakers yesterday passed the Petroleum Products Bill 2016.

It was tabled before deputies by the Vice President and Minister of Women Affairs, Isatou Njie-Saidy.
It is a common knowledge, she said, that the daily lives of many Gambians in one way or another "are affected" by the petroleum products supply chain, hence "there are numerous reasons" why the legislation for the regulation of the supply chain of these products was long overdue.
She said despite such a need, the sector did not have an overarching harmonised legislative or regulatory framework.
However, she added, there are regulations used to regulate aspects of petroleum products supply chain.
This, though useful in filling the void due to lack of an overarching legislation, has resulted in different institutions or departments issuing permits without adequate coordination and, even more importantly, a coherent follow-up monitoring mechanism.
"The absence of legislation has also resulted in overlap of functions," she added.
"There are many potential negative consequences of this status quo in terms of consumer health and safety, environmental problems, risk of fire and occupational health."
According to the vice president, such risks are easily conceivable if one imagines petroleum products offloading, transportation, storage and sale.
She noted that to avert such risks and ameliorate the potential negative consequences, the bill was proposed and regulations for various operations in the supply chain would be formulated to operationalise the Act.
Realising the need for the legislation to regulate the sector, the Ministry of Petroleum and Energy, in consultation with other stakeholders such as the Ministry of Justice, Public Utility Regulatory Authority (PURA) and the National Environmental Agency (NEA) drafted the petroleum products bill.
The motion was seconded by the National Assembly Member for Niamina West, Hon. Lamin Jadama, who said the bill was long overdue, and it would provide a legal framework for the regulation of the downstream petroleum sector, in general, including importation, exportation, refining, transportation, processing and marketing.
This, he noted, will ensure appropriate health, safety and environmental standards and quality assurance.
Hon. Fatou Mbye, the deputy Speaker of the National Assembly and Hon. FaBakary Tombong Jatta, the majority leader and National Assembly Member for Serrekunda East, both expressed similar sentiments about the relevance of the bill. They said it is a timely bill, and "not controversial."
Read Other Articles In Article (Archive)