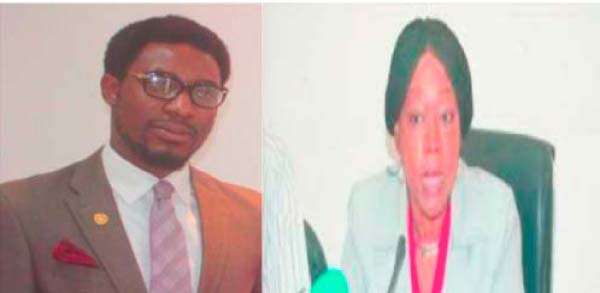 The United Nations Population Fund (UNFPA) and the United Nations Children's Fund (UNICEF) representatives to The Gambia have said they strongly believe that the law criminalising FGM is here to stay.

They were responding to the rumours that a ban on FGM may be lifted due to the change in government, during a press briefing on Zero Tolerance to FGM held at UN House at Cape Point in Bakau.
"We strongly believe that the law criminalising FGM is here to stay," they said.
The press briefing was held to highlight what has been done and where they are, and also to take questions and suggestions from the media as to the way forward in bringing an end to FGM.
The theme for this year's International Zero Tolerance Day to FGM is: "Building a solid bridge between Africa and the world to accelerate ending FGM by 2030."
Speaking earlier, Kunle Adeniyi, head of office and chief of operations at UNFPA, said: "Government is continuing and the Government of The Gambia last year is the Government of The Gambia today."
He said individuals might have changed, so they could not say that the treaty the Government is bound by was different.
"Let me remind you that it was a ban; we speak about it as a ban, but it is legislation, a law passed legally by the parliament of The Gambia and is documented and gazetted and, in my opinion, it is legally binding."
He further stated: "I think it is a conviction that it is time to make a paradigm shift in The Gambia, and this will go well for the people of The Gambia. We will continue to work with the government through the ministry of Health, and we strongly believe that the law criminalising FGM is here to stay."
An international day was specially designated by the UN System to pay attention to issues around FGM, Adeniyi said, adding that FGM is harmful cultural practice that denied girls their autonomy to make the right choices in life, on such issues that rob them of the opportunity to live a healthy life.
FGM leads to serious complications during child-birth, pregnancy and also irreparably damages the bodies of the girls and inflicts excruciating pain for a life time, he continued.
He added: "We are sitting here to highlight where we are, what have been doing and where we are going. We have made a lot of gain, especially in The Gambia."
He said that over a thousand communities in The Gambia have declared abandonment of FGM as a practice, adding that they have heard on radios and TV as religious leaders speak against FGM and ex-cutters that have abandoned the practice and have become advocates.
However, he added, they have a lot that still needed to be done.
"FGM is a very dangerous practice. We seek to rid the country of this practice, and talking about the sealing method it needs a medical intervention."
He said: "Let me say that the first thing that needs to be managed in that regard is how health workers deal with FGM complications. We have training for their management and manuals on management for the FGM complications for the health facilities. It is my belief that if the victims of the sealing type of FGM have access to the health services, that way they will be taken care of."
They would work with the health workers to make sure that in their outreach programmes the communities are being informed that the health facilities have the capacity to look after FGM complications, he added.
Since girls are taken back to the cutters to be unsealed, that means the converted cutters have the responsibilities to refer them to the health facilities, Adeniyi went on.
He added that there is a process in place to ensure that FGM complications are handled by qualified health workers.
Also speaking was Ms Sara Beysolow Nyanti, the UNICEF representative to The Gambia, who said since 2008 there has been a joint global programme on FGM and about 30 countries, including The Gambia, have been part of the programme.
"The Gambia is part of the programme because about 56 per cent of those who have been cut in The Gambia are 14 and younger. They are children and girls, and they have been mutilated and are suffering the consequences of such, and we as partners should be working together to ensure that the prevalence is reduced."
She said UNFPA and UNICEF are working together to ensure that, with the help of their partners, they focus on communication to make sure that people have the right knowledge and skills around why it is important to stop FGM.
"We work in partnership with community groups, religious and traditional leaders, households, district leaders, schools and children, girls and women around why it is important to prevent FGM/C."
She added that the joint programme looks at how they engage with all stakeholders to make sure that no assumptions have been made, or to ensure that everyone has the right information, knowledge and skills that would entail all of them as partners in this course to do what is best for the children they serve.
"Integrating FGM teaching in the health curriculums is one major achievement this joint programme has seen, where you have 1000 medical professionals come out of school with the right knowledge and skills on FGM and prevention.
"We feel very strongly that the joint programme on FGM has played a significant role, especially in the areas of advocacy towards the ban issued on FGM, which led to the legislation to penalise and prevent people from cutting girls. This measure we feel goes a long way, and also has a risk in that people will go underground."
She added that they are developing a communication strategy to address this, so as to ensure that they do not have a change in trend; but to ensure that together along with the community to address the issue at the level where it is visible, so that it does not go underground and become more of an issue for the country and for the children.
Read Other Articles In Article (Archive)